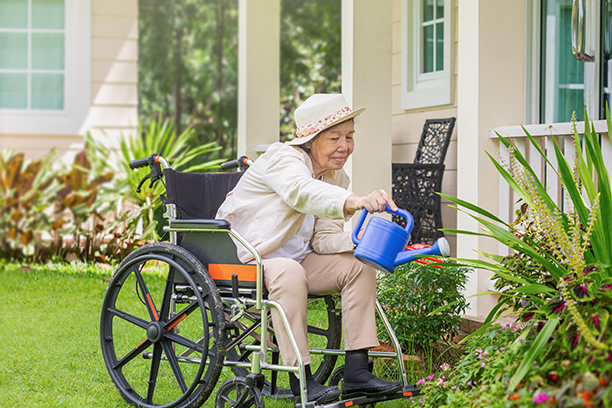 How Transitional Care in Easton Reduces Hospital Readmissions
Ready-Set-Go Home with Transitional Care
When a loved one is admitted to the hospital, it is important to take steps to reduce their risk of a future readmission. By planning ahead and ensuring they have the transitional care they need, you can promote their recovery at home and increase the likelihood they can age in place in the Easton area for the long-term.
At Visiting Angels® Mid Eastern Shore, we know many families struggle to help their loved ones through the discharge and recovery process. During this time, seniors are especially vulnerable and often require extra support. Our Ready-Set-Go Home program has been created to help these individuals prepare for their hospital discharge and get on their way to a successful recovery in the comfort of their home.
What Causes Hospital Readmissions?
Medicare reports have shown that the readmission rates for adults 65 and older are staggering. Nearly 1 in 5 seniors return to the hospital only a month after being discharged. This often leads to a cycle of hospital stays and health concerns that prevents them from living the life they envisioned for themselves in their golden years. Furthermore, it can be incredibly costly and stressful for their families.
Several factors contribute to the high readmission rates among older patients. For example, seniors who struggle with memory disorders may forget to implement their doctors' instructions or take medications. Those with mobility limitations may find it challenging to do basic activities that are crucial to their recovery, such as bathing properly and cooking healthy meals. In addition, many elderly adults feel exhausted after a hospital stay and lack the energy to get back into the normal rhythm of their daily lives.
How Our Transitional Care Program Helps Seniors in Easton
Ready-Set-Go Home revolves around a three-pronged approach to care that allows seniors to enjoy comprehensive support before their hospital discharge and well after their homecoming. Here are the three prongs in action:
Assistance at the hospital. We arrange for professional care coordinators to visit the senior and their family at the hospital and begin planning for the discharge.
Help at home. We match seniors with compassionate and capable care providers who can assist them with their various needs throughout the day or night.
Support from our local staff. Our office staff in Easton help out with logistics, deliveries, and reminders throughout the care process.
Take advantage of our free transitional care consultations for families in Easton, Cambridge, Ocean Pines, Salisbury, and neighboring towns. Call Visiting Angels Mid Eastern Shore today for details.
Serving Easton, Salisbury, St. Michaels, Chestertown, Kent Island and the Eastern Shore
Visiting Angels
MID EASTERN SHORE
221 Glenwood Ave
Easton, MD 21601
Phone: 443-746-0494
Fax: 443-552-0948