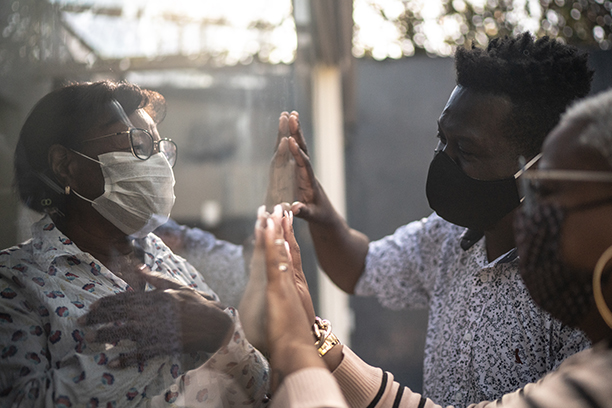 How to Get Started with In-Home Care in Wooster
Finding in-home care that you can trust doesn't have to be difficult. At Visiting Angels® Mid-Ohio, we appreciate the need for urgency and convenience when it comes to getting thoughtful support options for your loved one in Wooster. When you get in touch with our agency, we set up an initial consultation to review the type of care that's required and to build out a comprehensive schedule of care.
Once we've established the parameters of care, our team selects a caregiver that can offer the exact type of assistance that your family member needs. With these steps, we're able to offer personalized and highly detailed in-home care services to seniors throughout Wooster as well as Ashland, Shelby, West Salem, Mansfield, Bellville, Ontario, Lexington, and Mt. Vernon.
Personalized In-Home Care in Wooster That Start With A Consultation
The cornerstone of care at Visiting Angels Mid-Ohio is a personalized approach. We know that understanding your loved one's habits, routines, preferences, and needs are crucial to creating a care plan that offers support with minimal disruption to their daily life.
When we sit down for a consultation with a care recipient in Wooster, it's to help us take the following in-home care needs into consideration:
The physical challenges they may be facing, as well as chronic conditions, memory disorders, or any other concerns.
What your loved one's daily timetable looks like in terms of sleeping, meals, medication, and other everyday items.
The type of emotional and social assistance that may be needed, such as support with low moods or alertness.
Regular household chores and errands that need to be completed, including groceries, laundry, and light cleaning.
Preferences, dietary restrictions, and personality of the care recipient, as well as hobbies and pastimes.
How existing care will be documented and how any changes will be implemented.
Choosing Our In-Home Care in Wooster at Visiting Angels Mid-Ohio
Once we've taken the time to review the in-home care needs for your family member, we'll choose a caregiver in Wooster for your loved one. Caregivers are matched to care recipients based on personality, care schedule, and other important details.
You and your family will always have the opportunity to offer input at every stage of the decision-making process. Our Select Your Caregiver® program even gives you final say on the caregiver that's been chosen for your loved one. This comprehensive, collaborative process means we can get your family member's home care right from the beginning, and adjust as needed.
Getting started with our in-home care is easy for families in Wooster. Contact Visiting Angels Mid-Ohio now to schedule an in-home assessment at a time that works for you.
Serving the Communities of Richland, Ashland, Wayne, Knox, Morrow & Crawford Counties
Visiting Angels
MID-OHIO
113 N Main Street, Suite #200
Mansfield, OH 44902
Phone: 419-989-6865
Fax: 419-524-2107