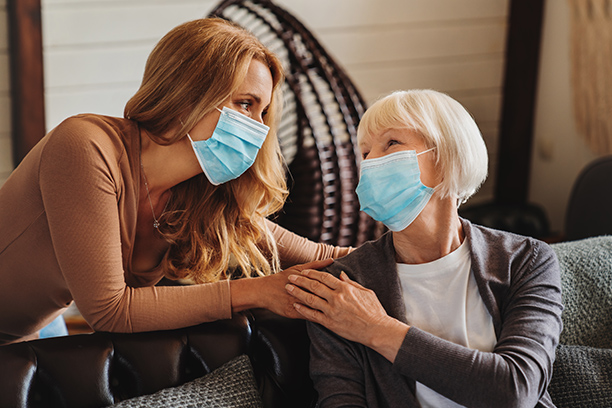 In Home Care in Ashland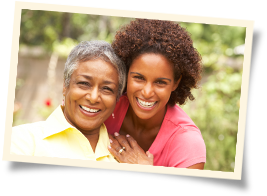 Personal Care or Companion Care?
When you're choosing in home care in Ashland, you'll come up against a big question: how much support does my loved one need? At Visiting Angels® Mid-Ohio, we can help you navigate those big questions as well as your available care options. We offer customized in-home support to seniors throughout the region.
Our care options vary enormously, from companion care, which provides more generalized support, to personal care—which is ideal for seniors who have advanced care needs. Let's take a closer look.
When To Choose Companion Care or Personal Care
With Visiting Angels Mid-Ohio, you can always schedule a free consultation with our in home care team for the Ashland area. We can review your loved one's condition, their home environment, and their needs to identify the level of care required. It's worth thinking about the following questions:
Can they move around easily? First and foremost, it's helpful to assess a family member's overall condition. Are they easily able to get up, sit down, and move around? Do they struggle with stairs? If they have these types of mobility issues, personal care may be needed.
Do they struggle with mental health? For some seniors, loneliness and anxiety can be real and significant challenges. If that's your primary concern for your loved one, companion care may be more appropriate. A companion caregiver can offer support during these challenging times, alleviating overall anxiety and isolation.
Were they diagnosed with an advanced health condition? Health concerns like dementia, Alzheimer's, or Parkinson's may require advanced monitoring and protective oversight. If your family member has been diagnosed with a serious health condition, we may recommend personal care, depending on their condition.
Do they still want to handle most tasks? Some older individuals pride themselves on their independence. They still get joy from day-to-day tasks, even if going to the grocery store or handling the laundry is a challenge. In those cases, a companion caregiver can manage those basic tasks, while your loved enjoys their independence.
Your Trusted Team For In Home Care in Ashland
With Visiting Angels Mid-Ohio, you always have a trusted in home care team supporting your loved one and your family. We make sure seniors can find care that suits their needs, preferences, and current condition. Our caregivers can travel across:
Ashland
Ontario
Bellville
Wooster
Mt. Vernon
Lexington
West Salem
Mansfield
Shelby
And throughout the surrounding area
Find comprehensive in home care that meets your loved one's needs. Call Visiting Angels Mid-Ohio to learn more about our care options in Ashland.
Serving the Communities of Richland, Ashland, Wayne, Knox, Morrow & Crawford Counties
Visiting Angels
MID-OHIO
113 N Main Street, Suite #200
Mansfield, OH 44902
Phone: 419-989-6865
Fax: 419-524-2107