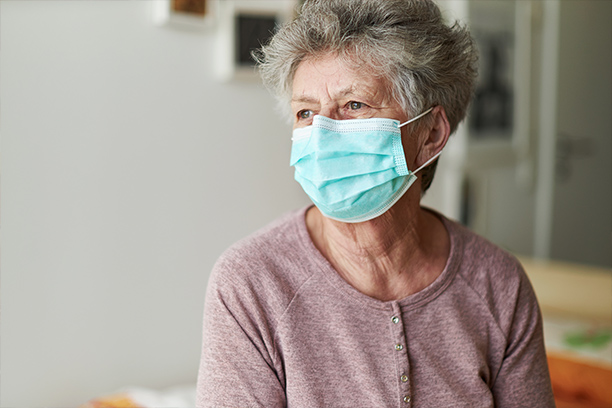 Long Distance Care Giving in Wooster
How Elder Care in Wooster Can Help Your Family Find Peace of Mind
When you live far away from an aging family member, it's only natural to worry about how they're doing on their own. At Visiting Angels® Mid-Ohio, we understand the many challenges that come with long-distance caregiving. With our elder care services in Wooster, we can make sure your loved one has in-home support, while helping you find peace of mind.
We work with families outside of the region or even outside the state, to coordinate in-home elder care services in Wooster as well throughout Ontario, Lexington, Bellville, Ashland, Mansfield, Mt. Vernon, West Salem, and Shelby. Our agency is dedicated to providing comprehensive, adaptive, and compassionate care to your loved one, while keeping family in the loop at all times.
Choosing Our Trusted Long Distance Elder Care in Wooster
Visiting Angels Mid-Ohio understands that it can be difficult to coordinate care when you're living so many miles away. Our home care services in Wooster are designed with this in mind, helping to overcome the distance with frequent check-ins, careful consultations, and other types of long-distance support.
When you get in touch with our care team, we can supply you with information by phone or by email, taking care to ensure you have all the detailed answers you need to proceed. From there, we can assist you in setting up a comprehensive consultation with your loved one.
Our in-person assessment gives us the opportunity to review your loved one's home as well as their current condition, to better understand their needs and preferences. This assessment is conducted together with a detailed phone consult with you, so you can provide input, too. It allows everyone to be on the same page about your loved one's care.
Compassionate and Comprehensive Elder Care in Wooster
At Visiting Angels Mid-Ohio, our wide-ranging elder care services will be adapted and customized to your loved one's needs. Our team in Wooster always keeps you appraised of your loved one's care, with regular follow-ups by phone or email.
Your loved one's compassionate caregiver will always be aware of their emotional, physical, and cognitive health, and can let you know if anything changes. Family members can also access our after-hours phone line, in case of any emergencies.
This extensive support can allow your loved one to live easier and with greater safety in their own home—and allows you to get the peace of mind you deserve.
If you need long distance caregiving for a loved one, get in touch with Visiting Angels Mid-Ohio. Call our office to discuss our local, supportive elder care in Wooster today. We provide elderly care to Mansfield, Ashland, Mt. Vernon, Ontario, Shelby, Lexington, Bellville, West Salem, Wooster and the surrounding areas.

Serving the Communities of Richland, Ashland, Wayne, Knox, Morrow & Crawford Counties
Visiting Angels
MID-OHIO
113 N Main Street, Suite #200
Mansfield, OH 44902
Phone: 419-989-6865
Fax: 419-524-2107