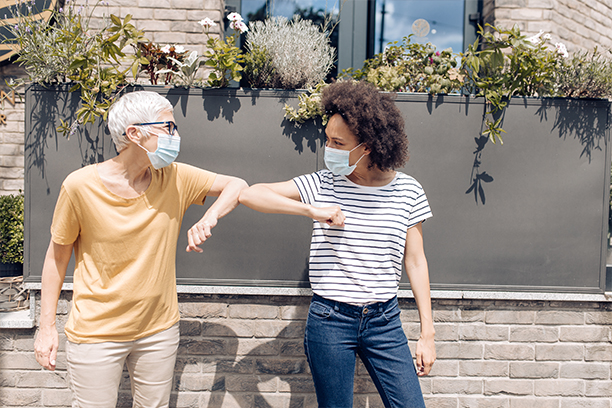 In Home Care in Norman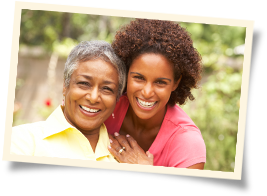 One of the many side effects of this past year has been an uptick in isolation, loneliness, and stress. That's true for people of all ages. At Visiting Angels® Midwest City, we understand how unhealthy loneliness can be. With in home care services in Norman, we support seniors and veterans who are struggling to live alone.
If you have an older family member who's been struggling, here are a few ways to help them from afar.
3 Ways To Alleviate Loneliness For Seniors
Loneliness can come with serious consequences for seniors. It can activate high blood pressure, stress, depression, and other health considerations. But even from a distance, you can help to mitigate some of these concerns:
Reach out frequently. For older relatives, having regular social contact from a loved one can make a tangible impact. It's always a great idea to call, video-chat, or otherwise find ways to keep in touch with your family member on a frequent basis. Maybe there's a way to set up a family game night virtually. Consider helping them set up social media accounts, so they can stay updated with your life and even reach out to friends online.
Encourage hobbies or other activities. Isolation can make it difficult to regulate emotions, de-stress, and maintain an even keel. An excellent way to offset these effects is by encouraging hobbies, walks, or other activities. Maybe you can take a socially distanced walk with your loved one, or maybe you can encourage them to pick up a favorite hobby. These can be productive outlets for stress and other feelings.
Schedule in home care in Norman. With our agency, the same professional caregiver is always responsible for your loved one. That means your loved one always has a friendly face visiting them on a regular basis, assisting with day-to-day tasks, and chatting with them. Our caregivers are renowned for their compassion and warmth, helping to ease the emotional difficulties faced by clients every day.
Empathetic In Home Care for Norman Area Seniors
At Visiting Angels Midwest City, our caregivers work with seniors and veterans in:
Norman
Shawnee
Southeast Oklahoma City
Moore
And throughout the surrounding area
Great in home care isn't just about taking care of day-to-day tasks like shopping, cooking, or even personal grooming. It's about making sure our clients live fulfilled lives with comfort, compassion, and joy, too.
Do you need in home care services for a family member in Norman? Learn more about your options by calling Visiting Angels Midwest City.
Serving the Greater Oklahoma City Area Including the Norman & Shawnee Areas
Visiting Angels
MIDWEST CITY, OK
9024 SE 29th #C
Oklahoma City, OK 73130
Phone: 405-259-9155
Fax: 405-455-5109