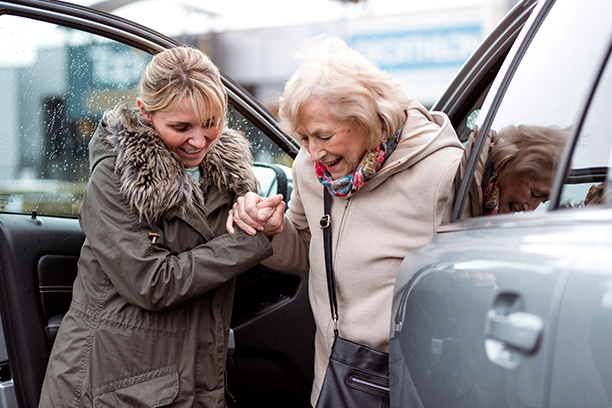 How To Get Started
The best way to provide the highest quality level of care requires an initial meeting where family and/or care recipient meet with a Visiting Angels Director. This meeting will be arranged at any time that works best for you and your family. It includes a detailed review of the care needed, schedule request (if known), specific requests of family or care recipient, and any other concerns. This is an excellent opportunity to ask any questions of Visiting Angels and for us to get to know you as well. If you are feeling overwhelmed, we can make recommendations as we have much experience in understanding what works in certain situations. We are here even if you wish simply to begin talking about the options without the pressure of a commitment.
Usually the following is discussed at this meeting:
Specific physical needs of the care recipient with regards to bathing and grooming, dressing, meals and diet, mobility, incontinence, schedules involving sleep, eating, medicine.
Specific emotional needs such as social interaction, activities, conversation, appointments, and companionship.
Specific assistance with homemaking such as preparation of meals, groceries, linens, laundry and light housekeeping.
Logistics of schedules, access to the home, documentation, and the details of how to work with scheduling changes, the office or the caregivers.
If you would like to proceed with care, we would establish a schedule, finalize the care plan, and coordinate a meeting with caregiver(s).
There is no charge for this visit.
Do you have more questions?
To ask us anything or for a free in home consultation, call 419-501-2323.
We have angels standing by!
Serving Allen, Auglaize, Shelby and Miami Counties
Visiting Angels MIDWEST OHIO
156 East Fourth St
Minster, OH 45865
Phone: 419-501-2323
toll free 888-313-9990