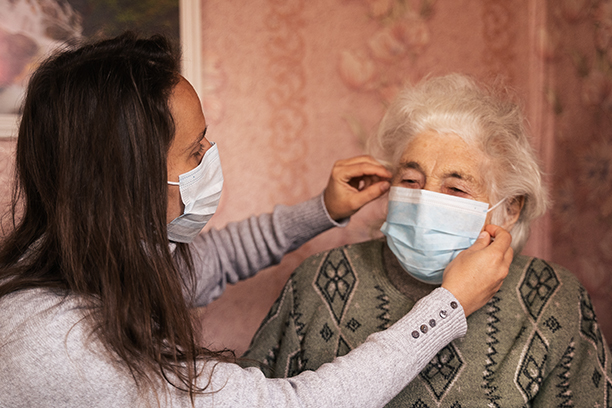 Long Distance Care Giving in Minster
How At Home Care Can Help Your Family Find Peace of Mind
Are you the adult child of aging parents? Has your mother or father expressed a need for regular assistance in and around the home? Perhaps your loved one needs help for the activities of daily living, or care after a hospital stay or injury. Your father may require assistance for a newly diagnosed disorder such as Alzheimer's or dementia. Whether your loved one in Minster has a need for joyful companionship, mobility assistance, or other type of non-medical need, at home care from Visiting Angels® Midwest Ohio can help.
For some families, when a loved one requires assistance at home they turn to other family members for care. However, if your loved one does not have family members close by, this may not be a realistic option. When you find yourself far from a loved one in need, turn to Visiting Angels Midwest Ohio for at home care. Seniors and disabled adults throughout Minster, Auglaize, Shelby, and Miami Counties, as well as the surrounding communities, turn to Visiting Angels Midwest Ohio for non-medical care at home.
Trusted At Home Care in Minster
When local seniors are in need of at home care, they trust Visiting Angels Midwest Ohio to provide quality care with dignity and respect. Our agency brings you reliable caregivers thanks to our intensive interview process. We run a comprehensive background check on all potential caregivers so you can rest assured your loved one is in good hands. As part of our interview process we contact references and verify previous employment. When you can't be in Minster to care for a loved one in person, at home care providers from Visiting Angels Midwest Ohio offer the next best thing.
Ongoing Monitoring of At Home Care
To help keep you in the loop regarding your loved one's at home care in Minster, Visiting Angels Midwest Ohio provides ongoing monitoring of our services. We call our clients regularly and visit their homes on occasion to observe how care is going. We will keep you informed of any changes to your loved one's mood or behavior. Additionally, Visiting Angels Midwest Ohio is available to answer calls related to your loved one's home care at any time, day or night.
If you have a loved one who is in need of at home care in Minster, call Visiting Angels Midwest Ohio today.
Serving Allen, Auglaize, Shelby and Miami Counties
Visiting Angels MIDWEST OHIO
156 East Fourth St
Minster, OH 45865
Phone: 419-501-2323
toll free 888-313-9990