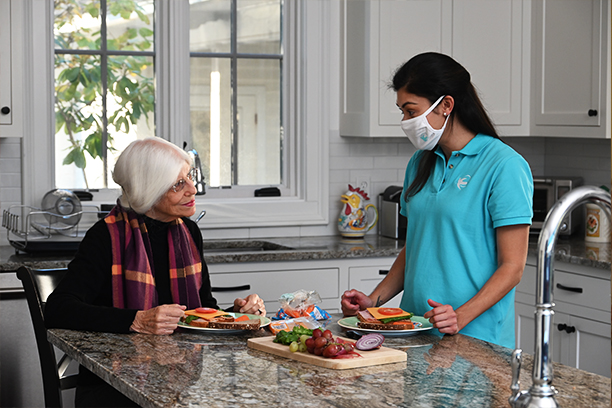 Our Caregivers
We have a team of angels that are ready to answer the call. We have selected each member carefully and intentionally. They come from your local locations because they care about the members in their communities. Many of our caregivers are Certified STNAs (State Tested Nursing Assistants) which requires training, a state exam, and clinical experience. All of our caregivers are experienced with at least 2 years or more.
We adhere to a strict four-tier hiring process.
An initial phone screen ensuring eligibility and professional demeanor.
An in-office application process and first interview.
A second "behavioral" interview.
A comprehensive orientation following a criminal background check, professional reference checks, and initial training and preparation for working on Visiting Angels cases.
About Our Background Screening Process
Visiting Angels in Midwest Ohio uses Single Source Services, Inc., a nationally reputable firm. Our stringent screenings include the following criteria:
Social Security Number Trace
County Criminal Searches (min 7 years)
Federal District Searches (min 7 years)
National Criminal Database Searches
Motor Vehicle Report
We take our hiring process very seriously and recruit the very best caregiving professionals we can find! A basic question we always ask is; "Would I place this person in my mother or father's home?"
Please call our office if you have any further questions. And thank you for trusting Visiting Angels with your care needs!
Visiting Angels provides senior and adult home care services in Allen, Auglaize, Shelby, Miami, and Ohio areas.
Serving Allen, Auglaize, Shelby and Miami Counties
Visiting Angels MIDWEST OHIO
156 East Fourth St
Minster, OH 45865
Phone: 419-501-2323
toll free 888-313-9990