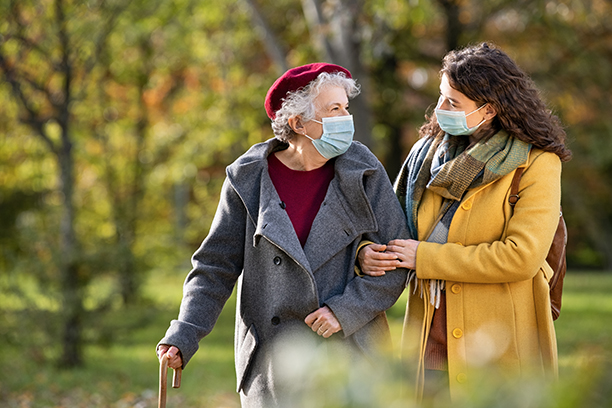 Trusted & Compassionate Living Assistance in Minster
At Visiting Angels Midwest Ohio, Character Counts!
In your search for care in Minster, it's important to find a living assistance provider that you can trust. At Visiting Angels® Midwest Ohio, we understand the weight of the decision in front of you. We've made it our mission to prioritize seniors' unique needs as we deliver compassionate care in Minster, Phoneton, Piqua, Saint Marys, Sidney, Tipp City, Troy, Wapakoneta, West Milton, and nearby towns. With our services, you can have confidence we're putting your loved one's well-being first in all that we do.
Trusted Living Assistance in Minster for Seniors
Whether you're seeking living assistance services for an elderly parent, grandparent, or close family friend, it's crucial you have peace of mind concerning their care provider in Minster. It's our aim to ensure that your family can rest easy knowing your loved one is in safe hands. When you partner with Visiting Angels Midwest Ohio, you won't have to be in a constant state of worry. From the moment you begin working with us, you'll see that our character and integrity touch every aspect of the care process.
Our character-first philosophy to senior care doesn't just extend to providing care in a respectful and compassionate manner. It also has a major impact on our caregiver hiring procedures. As we evaluate potential living assistance providers for our talented team in Minster, we make sure to look for character qualities like patience, kindness, loyalty, and dedication. After all, what's most important is that we hire the types of caregivers we would want caring for our own loved ones.
As we match care recipients with caregivers who have the specific skills and scheduling availability to meet their needs, we take a variety of factors into account. From your loved one's personality and lifestyle to the caregiver's disposition, you can count on us to consider every detail to ensure this match is one that will help your loved one maintain his or her quality of life. However, if you're ever dissatisfied with your caregiver match, we can always find an alternate that better suits your preferences.
Are you ready to get started with a living assistance provider that prioritizes character? Give Visiting Angels Midwest Ohio a call today to reserve a no-cost consultation in Minster, Phoneton, Piqua, Saint Marys, Sidney, Tipp City, Troy, Wapakoneta, West Milton, or a neighboring community.
Serving Allen, Auglaize, Shelby and Miami Counties
Visiting Angels MIDWEST OHIO
156 East Fourth St
Minster, OH 45865
Phone: 419-501-2323
toll free 888-313-9990