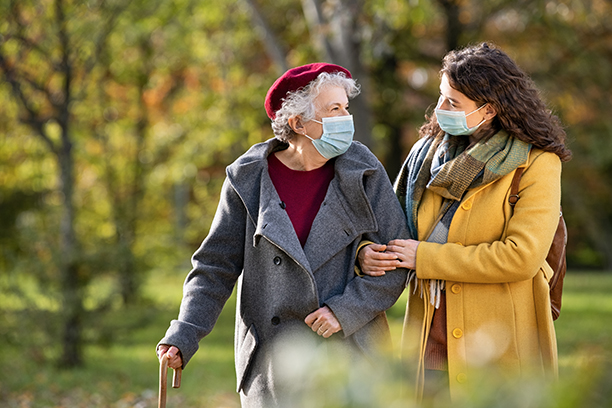 How Transitional Care in Minster Reduces Hospital Readmissions
Ready-Set-Go Home with Transitional Care
When seniors need help transitioning back to life at home after a hospital stay, our transitional care providers in Minster are ready to step in to deliver high-quality care. At Visiting Angels® Midwest Ohio, we even have a senior care program dedicated to transitional care. Called Ready-Set-Go Home, this program includes essential services that minimize seniors' risk of rehospitalization and help give them confidence as they embark on the road to recovery.
What Causes Hospital Readmissions?
Rehospitalizations are a common concern among elderly adults. This is because readmissions are so prevalent for individuals in this age group. Medicare reports have even shown that almost 20% of seniors 65 and older are readmitted to the hospital 30 or fewer days after their discharge. The question, then, is why hospital readmissions occur so frequently for elderly adults.
In many cases, seniors don't have the support they need at home to make a full recovery. When they lack a helping hand with basic tasks, they may skip steps that are crucial to their well-being due to mobility limitations or exhaustion. Failing to take medications appropriately, prepare healthy meals, drink fluids, and bathe as instructed by their doctor can inhibit their recovery and cause complications that eventually require a return to the hospital.
How Our Transitional Care Program Can Help Seniors in Minster
With a three-prong approach to care, our Ready-Set-Go Home transitional care program covers all of the important areas in which seniors are likely to need support before and after their discharge. This type of care is initiated before the senior returns home, helping them prepare for the discharge and plan ahead for what they can expect throughout the recovery process. We even meet with care recipients and their family caregivers at the hospital to begin laying out a plan of care and provide them with helpful resources such as our Ready-Set-Go Home discharge planning guide.
The next phase of transitional care is help at home in Minster. Caregivers can deliver a wide range of services to assist elderly adults with bathing, grooming, preparing meals, attending appointments, and keeping track of medications. Finally, as the last prong of Ready-Set-Go Home, our office staff at Visiting Angels Midwest Ohio diligently work to coordinate care and deliveries while supervising seniors' progress.
Take the first step to get a loved one started with transitional care in Minster, Botkins, Fort Laramie, New Bremen, Piqua, Pleasant Hill, Sidney, Tipp City, Troy, Wapakoneta, West Milton, or a nearby town. Just reach out to our local office today to book your no-cost consultation.
Serving Allen, Auglaize, Shelby and Miami Counties
Visiting Angels MIDWEST OHIO
156 East Fourth St
Minster, OH 45865
Phone: 419-501-2323
toll free 888-313-9990