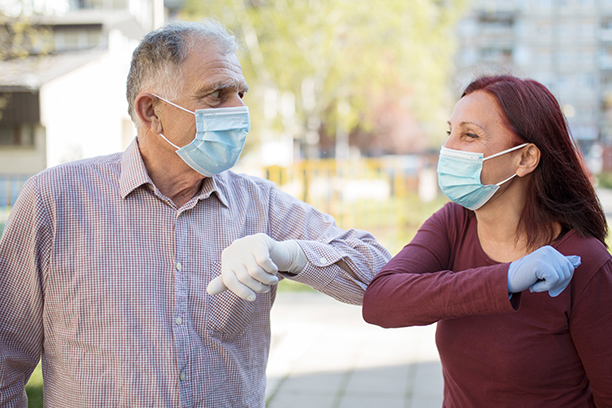 Home Care in Minster: What Is It?
At Visiting Angels® Midwest Ohio, we offer a home care program dedicated to providing elderly adults with essential companionship and physical support as they go about their day-to-day routines at home. With the assistance of our compassionate caregivers, seniors throughout the Minster area can enjoy aging in place with confidence. We're proud to be able to make independent living possible for older individuals, even those who are dealing with arthritis, dementia, senior isolation, and other difficult conditions.
How Home Care in Minster Works
Depending on your loved one's specific needs and care requirements, we'll build a plan of services addressing their unique situation. Then, we'll find a compatible caregiver equipped with the right skills and strengths to support them as needed. Care can be offered for a few hours per day or even around the clock. Any time your loved one encounters new challenges, we can modify their plan to incorporate additional forms of support.
Our caregivers are prepared to assist with a variety of different activities. Here are just a few of our most popular services for seniors in the area:
Light housekeeping
Meal preparation
Joyful conversation
Going for walks
Running errands
Dignified bathing support
Assistance with getting dressed
Prompt medication reminders
When to Seek Out Home Care in Minster From Visiting Angels Midwest Ohio
As a family caregiver, you may feel you can provide the best care for your loved one. However, if you reach the point of burnout, this will cease to be the case. All too often, family caregivers take on more than they can handle. Eventually, they become completely overwhelmed by their responsibilities and have little time for their own self-care. As a result, they are unable to provide the quality of care and attention the senior deserves.
We'll help ensure you avoid the negative effects of burnout by giving you respite from your duties. You can schedule to have a care provider take over for a few hours per week or while you go on an extended vacation. We even offer comprehensive services that allow you to focus on spending time with your loved one as a son, daughter, or grandchild, rather than as a caregiver.
For those who need last-minute assistance, we offer prompt responses and personalized care. Don't hesitate to contact us if your loved one undergoes an unexpected discharge from the hospital or you find yourself dealing with a family emergency.
Call Visiting Angels Midwest Ohio today to request a free home care consultation. Our services can be delivered in Minster, Botkins, Fort Laramie, New Bremen, Piqua, Pleasant Hill, Sidney, Tipp City, Troy, Wapakoneta, West Milton, and the surrounding areas.
Serving Allen, Auglaize, Shelby and Miami Counties
Visiting Angels MIDWEST OHIO
156 East Fourth St
Minster, OH 45865
Phone: 419-501-2323
toll free 888-313-9990