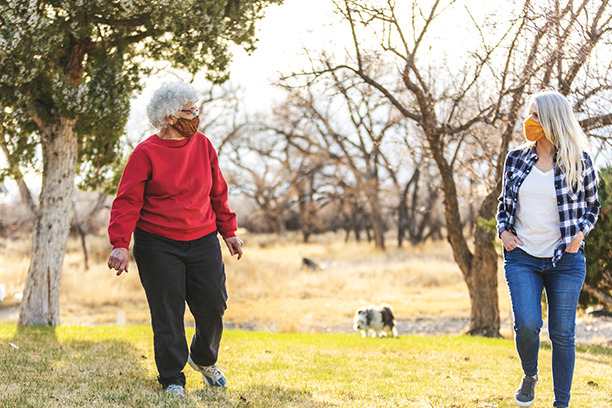 Questions and Answers About In-Home Elderly Care Services from Visiting Angels Nashville
Visiting Angels offers answers to frequently asked questions about our in-home elderly care services in Nashville, Brentwood and the surrounding areas in TN
What Services Does Visiting Angels Nashville Offer?
At Visiting Angels Nashville, we provide a plethora of different in-home elderly care services. Our services are designed to help seniors who need assistance with their daily activities and also want to remain independent. We provide companion care and personal care services which range from fall prevention to dementia care. No matter what your loved one needs, our agency can provide the dignified care your loved one deserves.
What is "Aging in Place"?
Many seniors are making the choice to age in place. This means that they are choosing to remain in the comfort of their own home or a family member's home for the duration of the aging process. Seniors who do not choose to age in place often move to residential senior care facilities or nursing homes.
Can Visiting Angels Nashville Provide Assistance to Seniors in Assisted Living Facilities?
Yes! Many seniors discover that assisted living facilities do not provide the full support they require to stay independent. At Visiting Angels Nashville, we offer our senior care services to elderly adults in assisted living facilities because we want to make sure our clients feel safe wherever they are.
When Can Care Begin?
Care can usually start within 48-hours after your elderly loved one has their free in-home care consultation. On occasion, we can begin providing care the same day.
Can I Change the Schedule?
Yes! At Visiting Angels Nashville, it is easy to change the caregiving schedule, just give us one week's notice. At our agency, we work around your schedule, not the other way around. Your family comes first and we will do everything in our power to make sure you get the schedule you desire.
How Do I Get Started with Care from Visiting Angels Nashville?
Getting started with in-home elderly care services is as easy as making a call. Our professional care coordinators will help you schedule a free, no obligation home care assessment. After the in-home assessment, our care coordinators will come up with a care plan perfectly tailored to your loved one's needs. Once you have reviewed the plan and approved it, you will meet with a caregiver and care can begin immediately.
Have more questions about our elderly care services? Contact our Brentwood, TN office at 615-697-4705!
Serving Nashville, Brentwood, Franklin, Belle Meade, Green Hills and surrounding areas in Tennessee
Visiting Angels NASHVILLE, TN
750 Old Hickory Blvd Bldg 2 #150-120
Brentwood, TN 37027
Phone: 615-697-4705