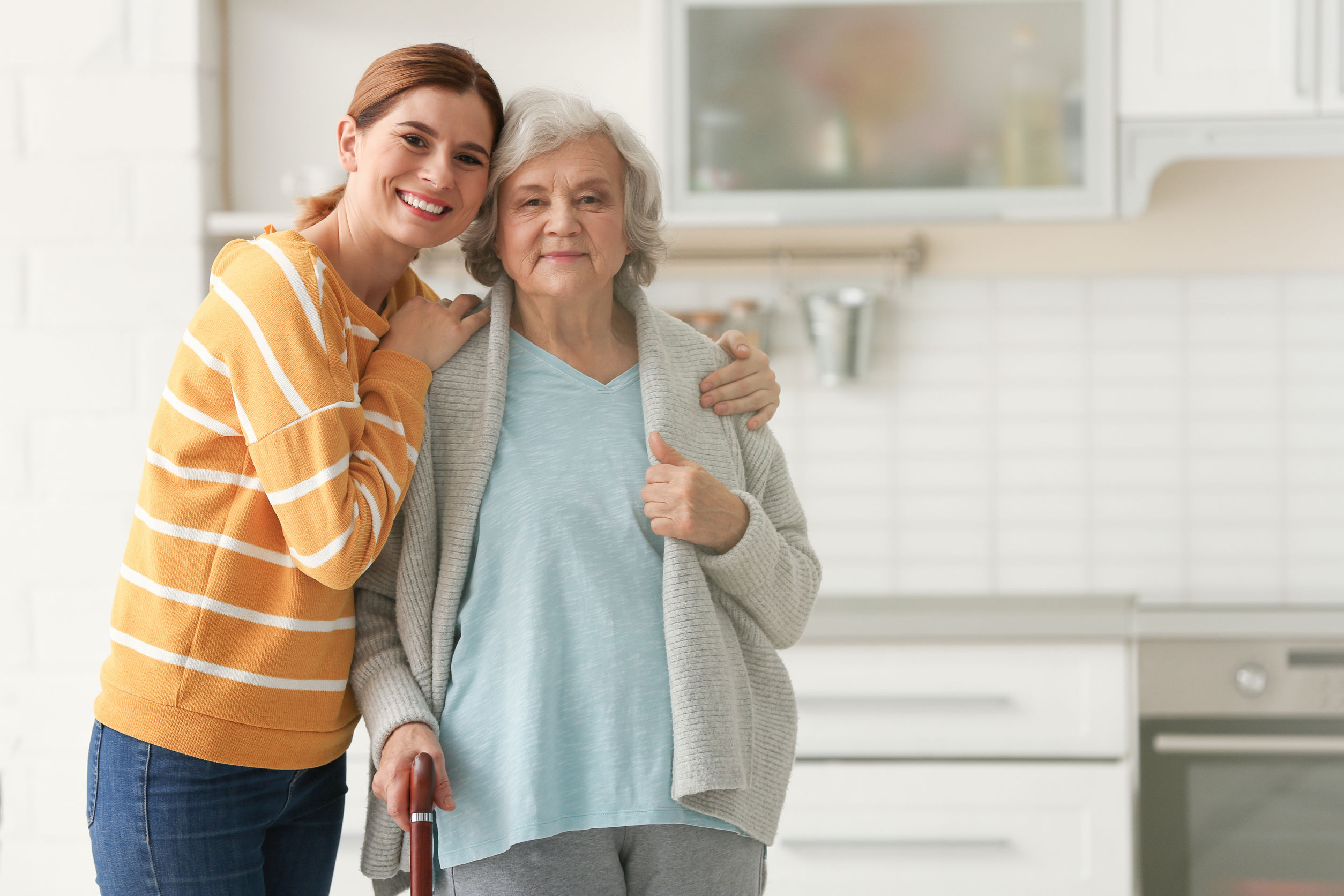 Personality Traits That Make a Great Caregiver
Caregivers play a vital role in a senior's ability to live safely and independently in their own home. It's a rewarding job, but it also takes a unique individual to become a successful caregiver. If you're considering a career as a caregiver, possessing these personality traits may make you a top candidate for the job!
Compassion
Whenever you're working with others, it's essential to show compassion. As a caregiver, your client is welcoming you into their home. They're allowing themselves to be vulnerable in letting you care for them. Help them feel at ease by showing them kindness and compassion. Treat them how you'd want someone to treat your loved one in a similar situation.
Also, be sure to show compassion to your coworkers. If you share a client with another caregiver, you can show compassion by giving them advice on how you've handled difficult situations. You can also show compassion in how you talk to the office staff. They're communicating with many clients and caregivers, so respectfully share your needs and compassionately speak to them.
Empathy
It can be difficult for some people to cope with growing old. And not all clients want to hire an in-home caregiver. That's why it's important to express empathy and try to understand each client's situation. It may not feel natural to have someone in their home. And it can be incredibly uncomfortable when you're helping with more intimate tasks such as bathing or toileting. In any situation, show empathy and do your best to think about how you would feel if you were them. If a client is rude or standoffish, don't take it personally. Instead, understand they're going through a life change, and they may be feeling a lot of mixed emotions. Expressing empathy can help you connect with your client and break down barriers they've put up to feel safe.
Patience
Some days, everything will run smoothly, and your client will show appreciation for all of your hard work. Other days will feel overwhelming and frustrating. When caregiving presents challenges, it's important to remember patience. Your client may have a condition that causes them a lot of pain. Out of frustration, they may not listen or refuse assistance. Instead of feeding into their frustration, be patient and let the client express their feelings.
Even on a good day, it's still important to practice patience. Remember, you're working with seniors, and it may take extra time for them to do something. They may need time to process and answer a question, move around a room or complete an activity. Instead of rushing to their side to help, be patient and let the client work through whatever they're doing, as long as they're safe.
Self-Motivation
There's a lot of autonomy that comes with caregiving. Often, it's just going to be you and a client in the client's home, and it's up to you to make sure you're completing all the proper care tasks. Beyond physical caregiving, you also need to be self-motivated to complete admin tasks, such as logging your hours, communicating your schedule with the office staff, and taking care plan notes. No one is watching over you while you work, which is why it's essential to motivate yourself to make sure everything is done and done well.
Adaptability
People evolve, and no client's care is going to be the same every day. As a caregiver, you need to be flexible and adaptable to ensure you're providing the proper care each day. One day your client may feel active and want to clean and care for themselves, so you'll need to take more of a companionship role. Another time that the same client may not be feeling well will require you to help them shower or prepare their meals.
Adaptability is critical when you're working with dementia patients. Dementia is everchanging, and clients may need vastly different care from one day to the next. You need to be comfortable understanding a client's needs and adapting to a situation to make sure your client is safe and comfortable.
Observant
When you're working with a client, they will have a care planning outlining the services they require. However, with time, you may notice the client struggling with something not mentioned in their care plan, and you'll want to share that information with the case manager. Observing changes in your clients' needs allows you and the rest of the Visiting Angels team to provide the best possible care to every client.
Observations are also crucial beyond care. For some clients, their contact with a caregiver may be the only interaction they have with someone. It's essential to observe your client's health and let your case manager know if there are changes. For example, maybe your client has mentioned persistent pain, or perhaps you notice their appetite has shifted, and they're losing weight. These observations could be signs of a more severe condition. And sharing these observations with a case manager and family can help your client get the medical attention they need.
If you think you have the personality traits it takes to be a caregiver with Visiting Angels Northeast Ohio, we'd love to hear from you. Please fill out an interest form online or give us a call at 440.974.0869.