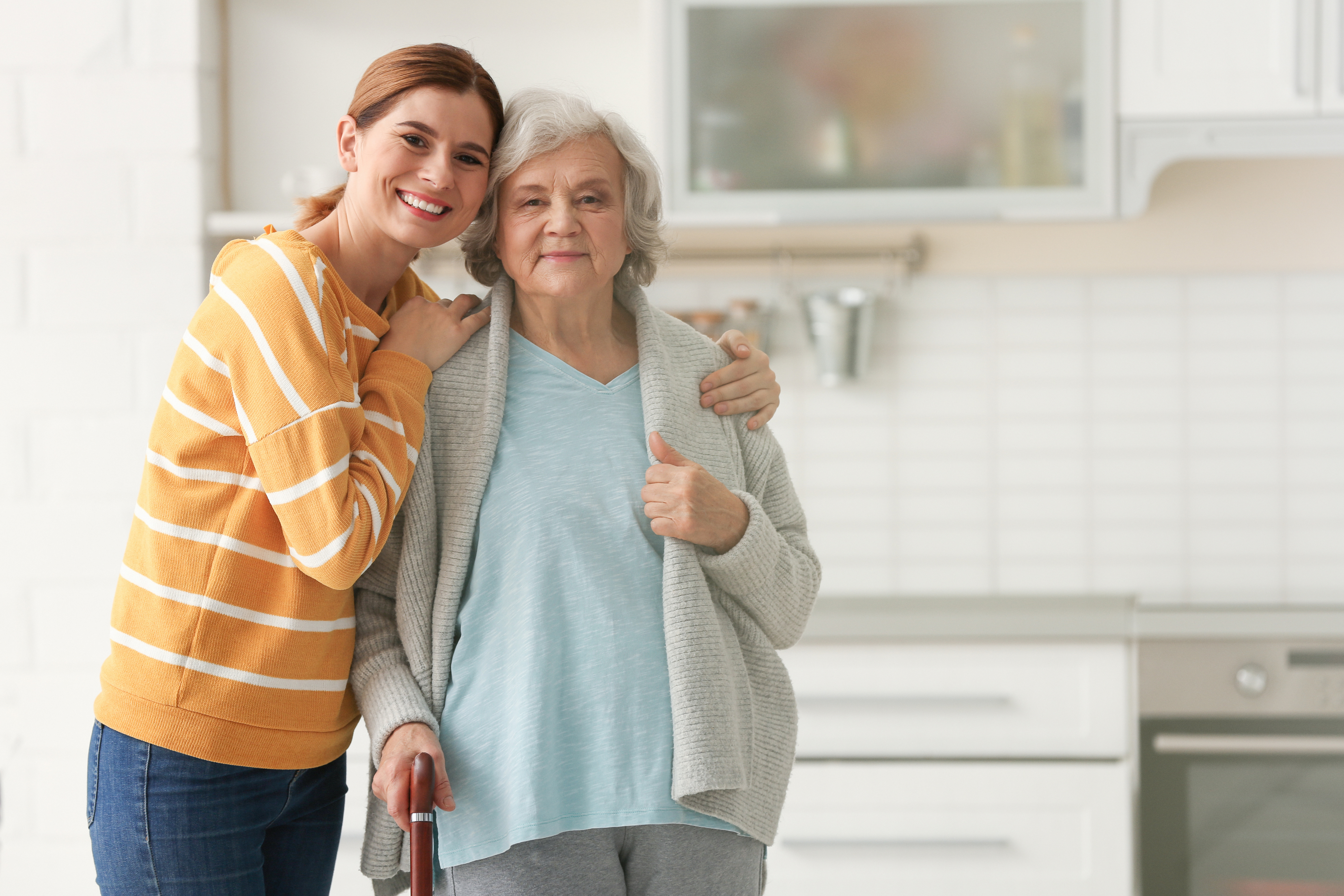 What It's Like to Be A Visiting Angels Caregiver
It takes a unique, caring, and nurturing soul to be a caregiver. And no one knows that better than the team at Visiting Angels Northeast Ohio. There's a reason our clients rave about their experiences, and it's because we take the time to find, hire and train quality caregivers.
But it's not just our clients who rave about Visiting Angels Northeast Ohio. Our employees love their experiences, too. Jane Bouman has been working as a caregiver with Visiting Angels for seven years and shares why she loves being a Visiting Angels Northeast Ohio caregiver.
Q: What attracted you to caregiving?
Jane Bouman: I think it started when I was younger in Girl Scouts. I remember trying to earn one of my badges, and we got to go into a nursing home and spend time with a patient. I remember going there on the weekends, and there was one lady that I bonded with, and I think after that, it was like, I kind of like doing this kind of stuff. Then I worked in the restaurant field, and one of the women I worked with needed some help with her mother, who had Parkinson's. So, I did that for a while too. I also worked in a nursing home within the Alzheimer's dementia unit.
Q: Why did you decide to work with Visiting Angels, and what was your experience getting started?
JB: Honestly, what I liked about them is that they were a no judgment kind of place. I'm a bigger woman, and you wonder if your looks will deteriorate from your job, but they come in and look past that and look more at your heart who you are as a person. My initial interview was with Mary Kay, and I remember her making me feel so comfortable. When I started, I had some experience, but they always have you shadow somebody. That's going around to a client's house, and you watch what they do and how they take care of the client. You do that for about three or four visits. Now, they also offer new hires training with a nurse. Then after that, that's when they put you on a case.
Q: Can you share a bit about your first client experience?
JB: It was a bit intimidating being on my own and wanting to do a good job. I think her name was Lucy, and she was an older woman in her nineties. I remember she used a walker, but you still had to do the basics of helping her toilet, cook food, and do her grooming in the morning. I loved that lady. I really did. In reality, people need to know, we spend more time with them than our own families, so they are our family too.
Q: What type of support do you receive from Visiting Angels?
JB: Honestly, you have to have a caring, nurturing heart to do this job, but also, it's a trickle-down effect. If you don't have good management, I don't care how much you like your job. It can be miserable working there. I can honestly say that they're an excellent company to work for. They always praise you or acknowledge the good you do. They're always motivating you. We have days where they'll have you stop by and pick up a donut for the day or a hot dog. If you pick up extra shifts a lot of times, they'll give you a bonus. Phone calls anytime to the office are greeted with a happy, cheerful voice, even at 8:00 in the morning. The staff always has and will always help with technical problems. The office always asks if there is anything they can do to help in our growth, such as bringing in speakers to discuss a topic. They always acknowledge your worth and try their hardest to suit you with a client to match your abilities. And it just seems like every year they're adding something more to the company. They give many incentives, and the incentives are their way of showing you how much they appreciate you.
Q: What's the most rewarding part of being a caregiver for you?
JB: Feeling appreciated by clients. One of my clients that I had when I first started, she was able to talk, and she was wheelchair-bound, but we went to church every Sunday. She had dementia, but she stopped talking over time. So, before I start work, I always pray to God, "I hope we have a good day today." And I remember it was my birthday and I was with her and all of a sudden, I told her, I said, "I'm getting ready to go. I'll see you tomorrow," and all of a sudden in the clearest voice, she said, "We had a good day today. Didn't we?" And I was just so shocked because she hadn't spoken in so long. And I said, "Oh my God. Yes, we did. We had a really good day today." And she said, "Can I give you a kiss?" And I just remember going home and calling my sister and telling her that that had to be the best birthday gift that I ever got.
Q: What advice would you give to newly hired or potential Visiting Angels caregivers?
JB: Give your client the same respect, care, nurture, and interaction you would want someone to give your loved one. Remember, we all were hired because Visiting Angels saw a quality, a caring spirit about us to do the job. Have confidence that you can do it. With practice, it gets much easier. We all are here for a reason.
The Visiting Angels Northeast Ohio office is now hiring! If you think you have the caring spirit to become a Visiting Angels caregiver, submit your online application today.