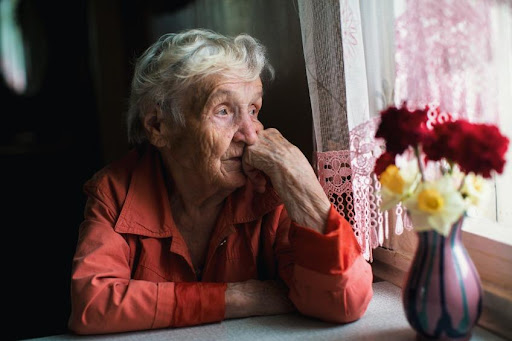 Working Through Post-Holiday Depression
The holidays are a fantastic time of year for many people. It's when families get to spend time together, and the hustle of everyday life seems to slow down. However, as the new year rolls in and people start to get back to their routines, it's not uncommon for feelings of sadness or depression to sneak in.
What is Post-Holiday Depression
Post-holiday depression, or holiday blues, has many of the same symptoms as clinical depression but is a short-term depression that affects people after the holiday season. Post-holiday depression makes it challenging to get back to a routine after the holidays and may affect one's ability to complete daily tasks. Signs and symptoms associated with post-holiday depression include feelings of sadness or emptiness, trouble sleeping, changes to appetite, difficulty concentrating, fatigue, and unexplained physical discomforts like back pain or headaches.
Post-holiday depression can affect anyone, but it's common among older adults who live alone. During the holidays, many seniors go from spending much time alone to having loved ones with them for extended periods. Returning to secluded time after the holidays can bring on signs of depression that may develop into a long-term concern.
Tips for Managing Post-Holiday Depression
Post-holiday depression is more than feeling sad after the holidays. It can significantly affect your quality of life and, if left untreated, may lead to clinical depression. If you're experiencing signs or symptoms of post-holiday depression, consider the following tips.
Schedule something to look forward to in the coming weeks.
One of the primary reasons people experience depression after the holidays is because there is so much stimulation during the holidays, and then everything suddenly stops. Schedule something fun toward mid-January that you can look forward to, such as a lunch with loved ones or a night out with friends.


Move your body.
Physical activity releases endorphins that help to improve your overall well-being. Exercise is also great for retargeting your thoughts and helping you focus on something else. Try going for a daily walk, practicing yoga, or scheduling a workout session with a personal trainer at your local gym.

Get plenty of sleep.
It's common to have difficulty sleeping if you have depression, but rest is essential to your mental and physical health. Try sticking to a bedtime routine to help your body unwind at night before bed.


Eat nutritious foods.
What you eat can significantly affect your mood and overall well-being. It's common to have irregular eating behaviors during the holidays, but as the new year settles in, try returning to your regular eating schedule, which includes nutritious meals to fuel your body.

Limit alcohol consumption.
Alcohol can contribute to depression symptoms. Not only can it improve your emotional health, but it can lead to long-term health benefits. Try to limit your alcohol, or cut it out completely.


Talk to a trained professional
if your depression symptoms are severe or persist for more than a week. You can contact your doctor for a referral to a therapist or try one of the many low-cost therapy applications, such as Better Help or TalkSpace. If you need immediate assistance, call the SAMHSA national hotline at 1.800.662.4357.
Working with Visiting Angels
If you're an older adult whose depression symptoms make it challenging to complete daily activities, the team at Visiting Angels can help. Our crew of professional caregivers can assist with personal grooming, light housekeeping, medication reminders, meal preparations, and more.
Our Mentor office serves those in Lake, Geauga, and Northeast Cuyahoga counties in Ohio. If you want to learn more about our services or schedule a complimentary consultation, send us a message or call 440-974-0869.