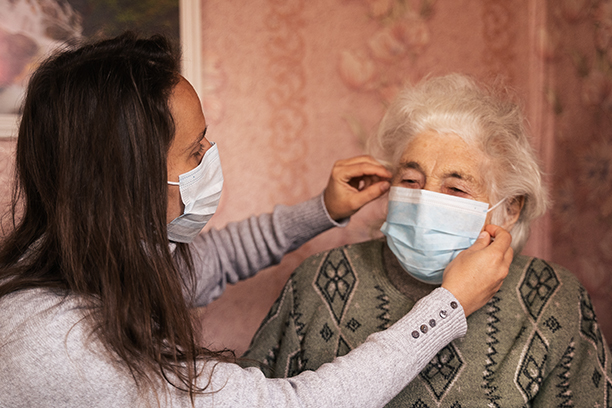 Companion Care Services in Portsmouth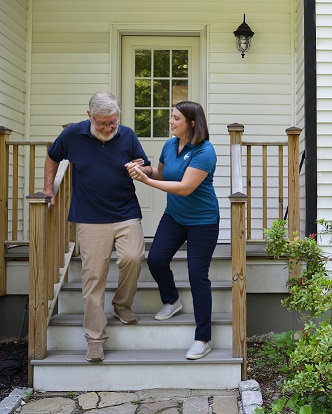 What to Expect From Our Service
Seniors benefit from socialization and friendship just like the rest of us. The only difference is that they are more likely to fall into patterns of isolation. With friends and family passing away or being moved to various care facilities, seniors who remain in their own homes are at a higher risk of depression, loneliness, and other issues. With our companion care services, Visiting Angels® Norfolk, Portsmouth and Suffolk aims to correct this problem.
We offer in-home assistance and loving companionship from friendly caregivers. Our senior care professionals take pride in creating a more positive and fulfilling daily life for your loved one. We offer assistance with basic daily needs, household chores, memory assistance, and more to keep them comfortable, safe, and in a more positive state of mind.
The Benefits of Our Companion Care Services in Portsmouth
Our uplifting companionship can provide many great benefits for your parent or relative. Our support includes:
Emotional Support and Socialization. Daily social interactions can keep the brain healthy, active, and strong. It is also a great way to reduce feelings of loneliness and fend off some of the more severe emotional issues like depression.
Housekeeping. Many seniors struggle to keep up with daily chores, and the resulting mess and disorganization can have some negative effects on mental health. We provide assistance with any chores they need, keeping them in a clean and organized setting where they can feel at peace.
Meal Preparation. Seniors often eat out of convenience, opting for foods that are easy to prepare over healthier meals. With our assistance with meal planning, grocery shopping, and food preparation, your loved one can eat a balanced diet without doing any of the work.
Appointment and Activity Scheduling. With transportation to medical appointments, medication reminders, and other assistance, we help your loved one keep up with their schedule.
Companion Care Services For Your Loved One
Being isolated can contribute to all sorts of negative issues for seniors. On the other hand, when they have warm and positive support from a friendly face, seniors can continue to thrive in the comfort and privacy of their own homes. We make it our mission to help local families create safer, easier, and more sustainable home lives for their senior relatives. Our service area includes:
Portsmouth
Naval Base
Norfolk
Fleet
Suffolk
and the surrounding areas
To learn all about our companion care services, contact Visiting Angels Norfolk, Portsmouth and Suffolk to book your initial care consultation today.
Serving Norfolk, Portsmouth, Suffolk and the Southern Hampton Roads Area
Visiting Angels
NORFOLK, VA
273 Granby St #200
Norfolk, VA 23510
Phone: 757-525-2525