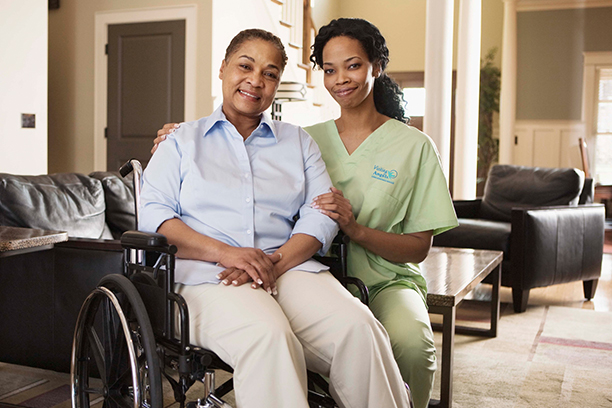 Respite Care in Portsmouth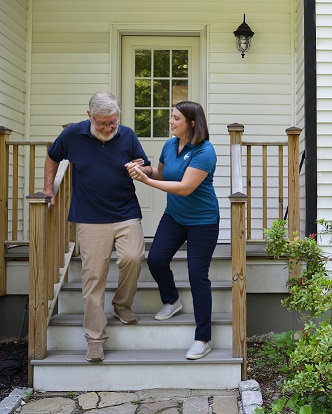 Answering Your Questions
At Visiting Angels® Norfolk, Portsmouth and Suffolk, we care just as much about your aging loved one as we do about you. Nobody knows better than us the very real risk family caregivers run of suffering from burnout. That's why we've designed our respite care in Portsmouth with you in mind. We make sure everything about your experience with us is as stress-free and caring as possible.
Most Common Questions About Respite Care For Portsmouth
We know you have questions about this type of home care—what it is and what it can do for you, so we'll get right to some of the most often-asked queries:
Just what exactly is respite care?
Respite care, as it sounds, is provided to give the family caregiver a break from what can be the overwhelming daily routine of caring for their loved one. Unlike our other home care services, our respite program from Visiting Angels Norfolk, Portsmouth and Suffolk is designed to act almost in reverse—the family caregiver remains the primary caregiver, while our caregiver picks up all the extras he/she can't or doesn't want to do. Sometimes, of course, respite is literally just so the family caregiver can get away entirely to rest and recharge.
Will you be able to accommodate our scheduling needs?
Short answer, yes! Our services would be worthless if our hours were not flexible. That's why we offer a full range of possibilities, including:
Part-time
Full-time
Overnight
Weekends
24/7
Will you be able to take care of the different types of needs my loved one has?
We understand that each individual has unique needs. That's why our home care in Portsmouth is personalized. We'll develop a plan based solely on your loved one's needs, and we'll pull from our wide variety of home care services.
Is respite affordable?
Every family's situation is different. However, at Visiting Angels Norfolk, Portsmouth and Suffolk, we work hard to provide home care that is accessible to as many people as possible. By personalizing services, offering hourly rates, and flexible payment options, our costs are significantly less expensive than assisted living and provide much greater control for families.
What about specialized care?
Our care can easily be designed to accommodate specialized care needs like Alzheimer's care, dementia care, end-of-life care, palliative care, and more.
What About Safety?
We're glad you asked. At Visiting Angels Norfolk, Portsmouth and Suffolk your safety is our top priority. Of course, we're fully licensed, bonded, and insured. All our caregivers have undergone comprehensive background checks, interviews, and reference reviews.
Our Respite Care Service Area
You might be surprised to know that we are locally owned and operated. Having a local provider for respite care is important because you know we're never far away and we are committed to the community. We're proud to serve our senior neighbors in:
Portsmouth
Norfolk
Suffolk
Naval Base
Fleet
And the surrounding community
To learn more about how our services for respite care in Portsmouth can help you from suffering from caregiver burnout, please call our local team at Visiting Angels Norfolk, Portsmouth and Suffolk today.
Serving Norfolk, Portsmouth, Suffolk and the Southern Hampton Roads Area
Visiting Angels NORFOLK, VA
273 Granby St #200
Norfolk, VA 23510
Phone: 757-525-2525