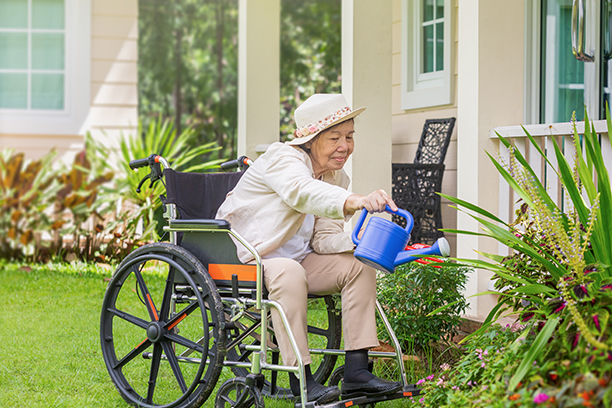 Home Health Services in Habersham, GA
Visiting Angels of Cleveland Provides Home Health Services in Habersham
Visiting Angels of Cleveland understands the challenges and complications that come with age-related health issues. If you are the primary caregiver of a loved one in Habersham or the surrounding areas, then you may require outside home health services. Allow your loved one to receive the care they need, while you get assistance to continue working, running errands, or simply taking care of yourself. Trust our trained, experienced in home caregivers that provide your senior with the means to live independently and allowing you to have peace-of-mind.
Caregivers Help your Family When you Need It
Whether your beloved elder needs occasional care or 24/7 support, our caring aides offer help when you need it the most. Visiting Angels of Cleveland's home health services in Habersham provide trained caregivers to assist with the following programs:
Certified Palliative Care – is a specialized and holistic care program, considering the emotional, physical, spiritual needs of a senior.
Ready-Set-Go-Home – is a transitional program which provides seniors with the support they need to successfully transition home after a hospital admittance.
Fall Prevention Care Program – is a program that educates families on how to spot and avoid accidents, both in the home and outside. Trained care providers assess potential risk factors for falls, helping seniors and families understand the necessity of prevention.
Dementia and Alzheimer's Care – is a care plan that is fully personalized, focusing on your loved one's particular needs, such as providing assistance with medication reminders, wander prevention, and transportation to and from appointments.
Social Care – is a one-of-a-kind program that teaches elders to use various online platforms like Facebook, Skype, and FaceTime. Caregivers can also help them learn how to stay in touch with family members via modern technology.
End of Life Care – is a program that ensures seniors and their families get the support they need when a there has been a diagnosis of limited life expectancy.
Care Outside of the Home
Regardless of which program you select for your beloved elder, all our home health services provide life-enrichment activities, such as knitting, taking a walk around the neighborhood, playing a favorite game, or reminiscing over family photos.
Whether your loved one needs a caring companion for a medical appointment at Habersham Medical Center, would like to dine with friends at Hangry's Grill, or even take a stroll around the grounds at a Habersham County Park, you can be rest assured that they are in good hands with one of our friendly caregivers.
Give us a call today at (706) 200-1773 for more information about our home health services in Habersham, GA.
Serving North Hall, East Lumpkin, White, Habersham, Stephens, and Rabun Counties
Visiting Angels
CLEVELAND, GA
24 W Jarrard St
Cleveland, GA 30528
Phone: 706-219-1415