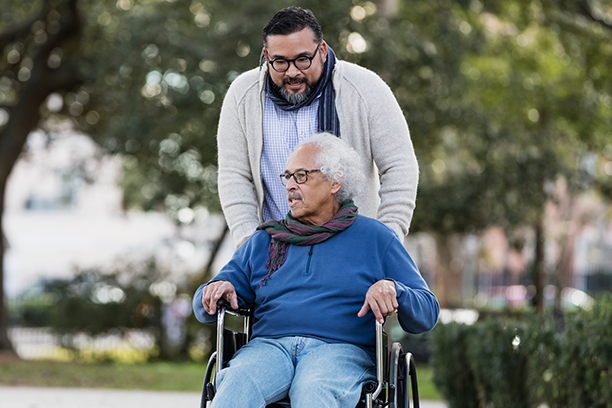 At-Home Care Services Include Incidental Transportation in Cleveland, GA, and Surrounding Areas
Caregiving for a loved one who is aging and has numerous age-related ailments may be difficult. When it comes to getting things done, transportation takes the longest. You must accommodate your loved one's desire to travel and the increased time they will spend outdoors due to the drive and more time on your calendar. If your parent has mobility issues, the situation becomes much more difficult.
Visiting Angels' At-Home Care Services Include Incidental Transportation for Seniors in Cleveland, GA, and Surrounding Areas
Going out and participating in social activities is essential for people of all ages, but it is especially vital for the elderly. Your loved ones may endure anxiety, loneliness, and despair if they spend most of their time indoors. You may take care of your at-home care requirements while still maintaining a healthy work-life balance with the assistance of Visiting Angels of Cleveland. Our senior care team can help you get to any of the sites in Cleveland or other Georgia cities and a range of other services.
Helping Seniors is Our Specialty
Because of our caregivers, we can provide secure and enjoyable transportation for senior citizens in Cleveland and the surrounding areas.
Our caregivers can drive you or a loved one to and from the airport, as well as to and from appointments at nearby shops, post offices, relatives' residences, and friends' homes. Our elder care service coordinators will accompany your mother wherever she wants to go.
Older people could profit from the knowledge of our at-home care personnel when it comes to preparing for vacations. They might give companionship, help with luggage, get you in and out of the car, take notes at doctor's visits, and aid with carrying things. When our clients return home, our compassionate caregivers keep them company until their relatives arrive.
Not only can we assist your loved one with transportation, but we also offer a variety of senior care services, such as:
food preparation and planning
hygiene, bathing, and grooming assistance
medication reminders and monitoring
light housework
With the wide range of at-home care options offered by Visiting Angels of Cleveland, your loved ones may continue to live in their current residences while enjoying more independence.
Let Visiting Angels Assist
Please don't hesitate to contact our Cleveland office if you have any queries or worries about our elder care services. Our care coordinators can schedule a free visit for you at a convenient time, and we'll be happy to answer any questions you may have.
Visiting Angels of Cleveland is here to assist you. Call us today to learn more about our senior care services.


Serving North Hall, East Lumpkin, White, Habersham, Stephens, and Rabun Counties
Visiting Angels
CLEVELAND, GA
24 W Jarrard St
Cleveland, GA 30528
Phone: 706-219-1415