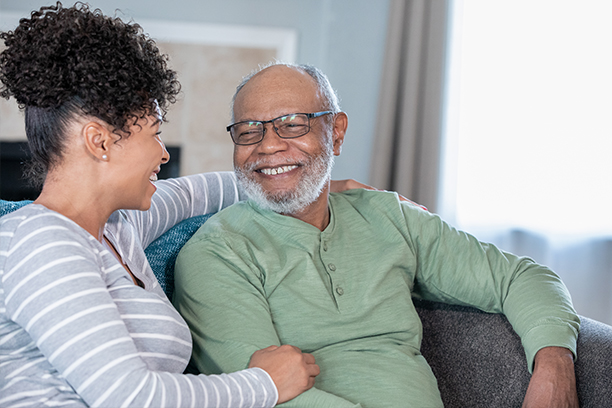 The Benefits of One on One Home Care for Seniors in Cleveland, GA and the Surrounding Cities
Learn How Seniors in Cleveland and Surrounding Cities are Benefiting from Visiting Angels' One-on-One Home Care Services
Seniors will inevitably start to require more help throughout the day to do daily tasks as they age. If you currently have a loved one, you might be thinking of placing them in a nursing home or retirement community so that they are constantly cared for. One-on-one care, however, is a safer and superior alternative for seniors that many families are unaware of.
Seniors find one-on-one home care to be particularly desirable since it may be provided in the comfort of your loved one's home. We have many years of experience caring for elders in the Cleveland region, and we are committed to ensuring that your loved one lives their best quality of life.
Care that is Fully Customizable
We at Visiting Angels of Cleveland are aware that not every person needs the same kind of care. To ensure that all of your loved one's care needs are addressed, our caregivers assist in creating a care plan for them. We consider the preferences, schedule, and health of your senior while developing a care plan. In order to make sure that our customers are comfortable, we also advise them to pick their own caretakers. In order to provide seniors the finest care possible, it is crucial to us that our clients develop deep and meaningful relationships with our caregivers.
Supporting a Loved One's Independence
Care at home is better than nursing home care for another reason: it promotes independence for elders for as long as appropriate. Seniors in nursing homes sometimes have to adhere to the prescribed timetable set out by the facility. Seniors who get care at home have the opportunity to go at their own speed and do whatever they want, whenever they want.
Our Committed Caregivers
In a nursing home, the person caring for your loved one is whoever is currently logged in. With Visiting Angels of Cleveland's one-on-one home care, we match your loved one with a caregiver who complements both their character and their care requirements and interests. Only two primary caregivers are assigned to each of our clients, so they will be acquainted with and cognizant of your loved one's medical condition. We accommodate your routine, whether your loved one requires care for a few hours a day or all day, seven days a week. Among the many everyday tasks that our carers may assist your loved one with are, but are not limited to:
Personal hygiene, which includes toileting
Transportation to appointments and social gatherings
Assistance with dressing, grooming, and bathing

Keeping Families Updated
At Visiting Angels of Cleveland, we understand how difficult it is to entrust someone with the care of a loved one. However, we make every effort to maintain frequent contact with our customers' families. We keep families informed of their loved one's condition and well-being, and we make it a point to address any questions they may have. Our objective is for families to have total trust in our home care services.
Discover More
If you see your senior is having difficulty living securely on their own, it is time to call and get them the additional assistance they require. Contact us today to learn more!
Serving North Hall, East Lumpkin, White, Habersham, Stephens, and Rabun Counties
Visiting Angels
CLEVELAND, GA
24 W Jarrard St
Cleveland, GA 30528
Phone: 706-219-1415