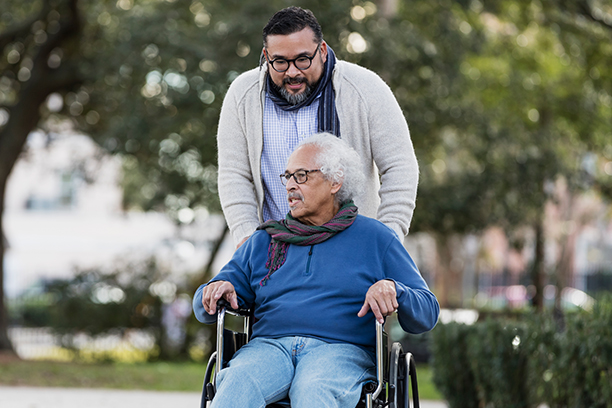 Respite Care Services in and Nearby Cleveland, GA
Visiting Angels of Cleveland's Respite Care Services Help You to Take a Step Back and Relax
It is not an easy task to take care of a sick parent at home. It requires dedication, commitment, focus, and patience to be able to provide for their needs and ensure that they are comfortable while staying at home. And while you may have good intentions when it comes to caring for them, there are times that your spirit will run low. After all, you are only human.
Taking a break from all your caregiving task is not a bad thing. But before you do that, you need someone, preferably a professional, to take care of your loved one while you are away to take care of your needs. This is where Visiting Angels of Cleveland comes in. Our respite care services allow you to take a step back and take care of yourself.
The Advantages of Getting Care from Visiting Angels of Cleveland
Our respite care services and caregivers can provide you with assistance when it comes to taking care of your loved one. They can help your loved one with personal hygiene, including bathing and dressing. They can also provide transportation services in case your loved one needs to visit the clinic for their check-up. Visiting Angels of Cleveland's professional caregivers are also trained to perform tasks for assisted living such as cooking healthy meals, shopping, and cleaning the house. But more importantly, they provide genuine companionship so that your loved one will still be comfortable even if you are away.
They do not only help your loved one but, in a way, they also help the entire family. As the main care provider, you might feel guilty leaving your sick loved one in the care of strangers. But remember that the care providers from Visiting Angels of Cleveland are also part of your extended family. They provide compassionate care to your loved ones, so you can rest assured that they are in good hands.
Getting Started
To learn more about our respite care services in Cleveland and the surrounding areas, just give Visiting Angels of Cleveland a call or fill out our intake form by clicking the link below. We can match your loved one with the right caregiver and can also work with a flexible time schedule, so you can rely on our caregivers to take care of your loved one any time of the day or night.
Serving Cleveland, Toccoa, Clarkesville, Clayton, Cornelia, Demorest, GA, and Surrounding Areas
Visiting Angels
CLEVELAND, GA
24 W Jarrard St
Cleveland, GA 30528
Phone: 706-200-1773