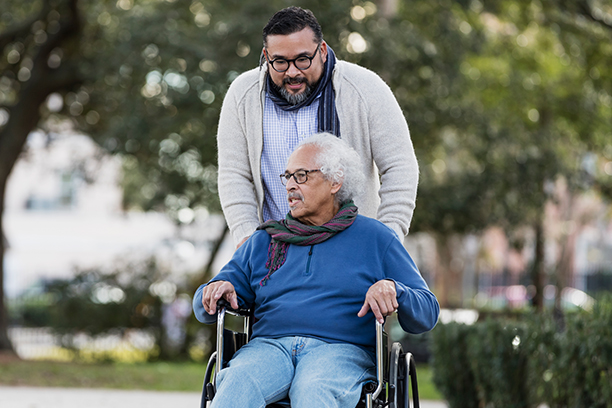 Affordable Home Care in North Hills
Are you worried about finding affordable home care for your loved one? At Visiting Angels® North Hills, we understand your family's budget isn't unlimited. While you want the best for your loved one, you need to be able to arrange care for them that fits within your financial limitations. Thanks to our personalized and flexible approach to senior care, we're able to deliver affordable home care services for elderly adults in North Hills, Crafton, Glenshaw, Warrendale, West View, Wexford, and nearby towns.
How We Offer Customized Affordable Home Care in North Hills
With a plan that's carefully customized to address your loved one's specific requirements, unique preferences, and budgeting concerns, you can be sure they will receive the care they need to age in place. Each of our care recipients requires a different level of support, and we're prepared to accommodate these varying needs through our flexible care plans.
Most importantly, your loved one's personalized care plan will make it easy for you to arrange visits with our caregivers in a way that fits within your family's budget. We maintain affordable hourly rates for our in-home care services so you can determine a schedule of visits that makes life more livable for your loved one without an unnecessary financial burden.
Your loved one's affordable home care plan at Visiting Angels North Hills can include services such as the following:
Specialized Alzheimer's and dementia care
Respite care for tired family caregivers
Support with activities of daily living
Care during the daytime, evenings, or overnight
Weekday, weekend, and holiday care visits
Temporary care services
Long-term care plans
Getting Started with Affordable Home Care at Visiting Angels North Hills
Our main aim is to help seniors age in place comfortably and safely while minimizing the burden that is placed on family caregivers. In order to make living at home a reality for your loved one, we'll start by visiting with them in person for a free care consultation. Once we get to know their care needs and preferences, we'll discuss the creation of a personalized care plan with you and other family caregivers. Then, we'll set up a flexible schedule for care that can be adjusted as their needs change over time.
Are you ready to help your loved one get started with affordable home care? Contact Visiting Angels North Hills today to book a free consultation in North Hills, Crafton, Glenshaw, Warrendale, West View, Wexford, or a neighboring community.
Serving the North Hills of Pittsburgh and the Surrounding Area
Visiting Angels NORTH HILLS, PA
8035 McKnight Rd #304, Andre Plaza
Pittsburgh, PA 15237
Phone: 412-366-4860
412-638-8660