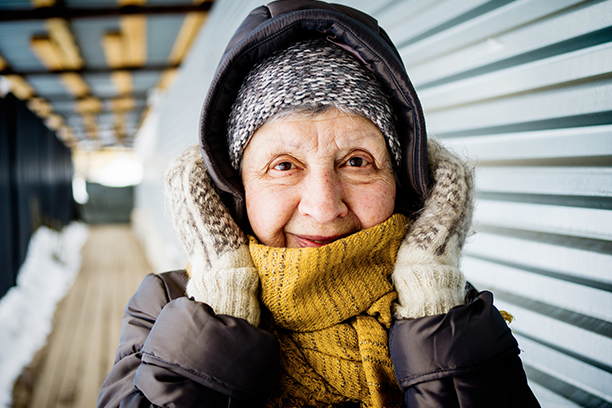 Dementia Care in North Hills PA
When a loved one is living with dementia, your top priority is to ensure they are well cared for and safe. Early on, many families jump in to provide the support their loved ones' need. But all too quickly, it can become challenging for family caregivers to provide the level of support their loved one's require to continue living safely at home. When it seems that a memory care facility may be the next step, we encourage you to consider dementia care services from Visiting Angels® North Hills PA.
Visiting Angels North Hills PA is an in-home care agency providing compassionate dementia care to families in North Pittsburgh, Shaler Township, McCandless Township, Ross Township, Hampton Township, and throughout the North Hills PA area. We work closely with families who are concerned about their loved one's ability to live independently and family caregivers who need respite support.
About Our Dementia Care Services
Many families wonder if in-home dementia care can provide the support and assistance their loved one requires. We're happy to report that in fact, our in-home dementia care provides comprehensive assistance that makes aging in place with dementia possible for seniors throughout the North Hills area.
At Visiting Angels North Hills PA, we know that seniors living with dementia often fear a move to assisted living. Leaving familiar surroundings that hold cherished memories is difficult for anyone but it can be especially disorienting to seniors living with dementia. Your loved one can continue to live safely at home with our dementia care support.
Dementia care services can include help with a wide range of needs. Some of the most common ways our caregivers in North Hills PA support those living with dementia include:
Running errands and grocery shopping
Help preparing healthy meals
Helping with housekeeping including vacuuming and changing linens
Providing transportation to appointments or activities
Preventing wandering
Providing compassionate support during mood changes or in times of confusion
Patiently answering questions and providing guidance
Help with hygiene needs including toileting and bathing
Providing friendly conversation and companionship
When you choose dementia care services from Visiting Angels North Hills PA, we'll work with you to create a customized care plan for your loved one's needs. Care plans set expectations for the type of care and assistance to be provided as well as a schedule of caregiver visits. Because we recognize that those with dementia often have changing needs, care plans can be updated or changed as needed.
We invite you to learn more about our dementia care services by calling our North Hills PA office today.
Serving the North Hills of Pittsburgh and the Surrounding Area
Visiting Angels NORTH HILLS, PA
8035 McKnight Rd #304, Andre Plaza
Pittsburgh, PA 15237
Phone: 412-366-4860
412-638-8660