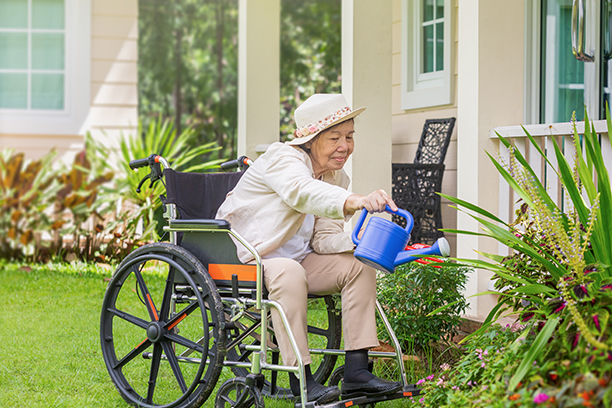 Companion Care Services on Amelia Island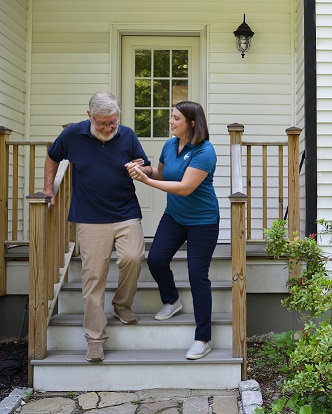 How Companionship Impacts Health
Being alone for long periods of time can be bad for mental, physical, and emotional health. For seniors, these risks are even more amplified. To make sure your loved one has the support they need at all times, Visiting Angels® Jacksonville provides companion care services on Amelia Island and the surrounding areas. Our assistance will provide added safety, comfort, and a number of great health benefits for your loved one.
The Benefits of Our Companion Care Services on Amelia Island
Companionship can improve the emotional, physical, and mental health of seniors. Some of the benefits of our support include:
Emotional Support. We can provide a soothing and reliable presence to keep them calm in moments of distress. Consistent companionship is a great way to minimize loneliness, fight off depression, and inject more positivity into their home life.
Fall Prevention. We offer tips to reduce fall hazards, along with mobility support, bathing and grooming care, and more to help them avoid dangerous movements. Plus, we'll be around to help if they do suffer from a fall or other accident.
Stress Reduction. We can simplify their life in a number of ways. From housekeeping to medication reminders, our presence will create an organized life with less stress. Every person feels more relaxed in a clean and organized space, and seniors are no different.
Mental Stimulation. It is very important to remain socially active. Without consistent interactions, the brain can begin to deteriorate. With our care, they'll have a friendly person in their home every day, forcing them to remain mentally active and sharp.
Healthy Lifestyle. Seniors struggle to eat healthily and get enough exercise. We can help in both of these areas by taking care of the details. With our healthy meal prep, cooking, and grocery shopping, it will be very easy for them to get a balanced diet. We also create customized exercise plans based on their physical abilities.
Companion Care Services For Your Loved One
With our customized care, loving companionship, and flexible scheduling, we are ready to help your loved one live a happier life. We also take pride in our ability to ease the stress of family caregivers and provide you with a much-needed respite. To learn more about our service, the first step is to schedule an initial care consultation. During this visit, we'll answer your questions and work together to create a great care plan for your loved one.
Our service region includes:
Amelia Island
Jacksonville
Fleming Island
Orange Park
Neptune Beach
Atlantic Beach
Jacksonville Beach
and the surrounding areas
To get started with our companion care services on Amelia Island, contact Visiting Angels Jacksonville today.
Serving Jacksonville, Amelia Island, Duval, Clay, and Nassau Counties
Visiting Angels
JACKSONVILLE & AMELIA ISLAND, FL
4250 Lakeside Dr
Jacksonville, FL 32210
Phone: 904-302-7560
Fax: 904-352-2357
HCA232729 & HHA299994100