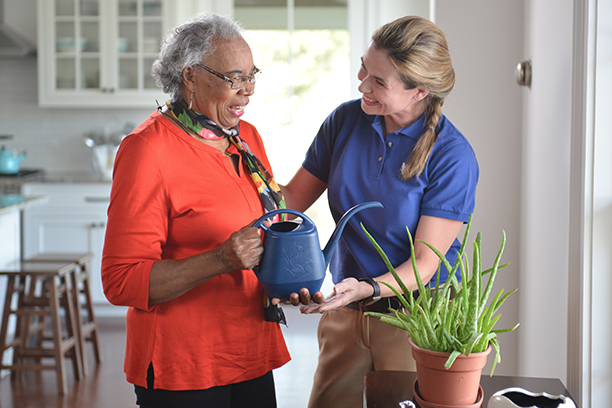 Dementia Care on Fleming Island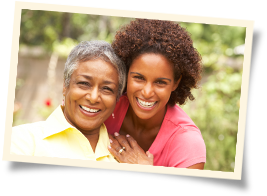 Tips For Family Caregivers
Providing dementia care for a family member can be an enormously rewarding task. You may also have a lot of questions and concerns. For families on Fleming Island, Visiting Angels® Jacksonville can help you navigate the early days of a dementia diagnosis. As a licensed home health agency, we can provide professional CNAs and certified home health aides for daily caregiver support, too.
If you're acting as a caregiver for a family member, you may not know where to start. Here's what we recommend.
How To Support A Loved One Experiencing Dementia
When a loved one is diagnosed with a memory disorder, it can feel extremely stressful for everyone involved. As a family caregiver, here are a few ways you can help to support them right away:
Take steps to manage any symptoms. Discuss potential treatment options with your loved one's physician, as well as any recommended lifestyle changes. Changes in exercise, diet, sleep schedule, and stress management may help to promote overall cognitive health. Try to encourage maintaining these new habits for as long as possible.
Review your resources. It can sometimes feel like you're all alone as a family caregiver. Plenty of resources can help to ease those feelings and offer support. Dementia care services on Fleming Island can help to alleviate your struggles. Support groups and other programs exist specifically for family caregivers.
Create a clear and concrete daily routine. Building a strong daily routine early on can be enormously helpful to you and your loved one. A familiar, repeated daily structure can be easier to follow for seniors with dementia, as well as caregivers. Create times for specific care tasks, as well as meal times and other priorities.
Remember to have patience. Looking after a loved one with dementia is a long road. You may feel frustrated, exhausted, angry, or stressed—and your family member may feel the same way. Try to have patience for yourself and for them. Create support systems that are available to both of you, such as professional caregiver support.
Your Trusted Team For Dementia Care on Fleming Island
Often, professional dementia care can make all the difference. Our agency can help you schedule caregiver services that work for your family's situation. We offer comprehensive care options throughout:
Fleming Island
Jacksonville
Atlantic Beach
Orange Park
Amelia Island
Jacksonville Beach
Fernandina
Neptune Beach
And the surrounding area
Get trusted dementia care from our team on Fleming Island. To learn more, schedule a free consultation with Visiting Angels Jacksonville today.
Serving Jacksonville, Amelia Island, Duval, Clay, and Nassau Counties
Visiting Angels
JACKSONVILLE & AMELIA ISLAND, FL
4250 Lakeside Dr
Jacksonville, FL 32210
Phone: 904-302-7560
Fax: 904-352-2357
HCA232729 & HHA299994100