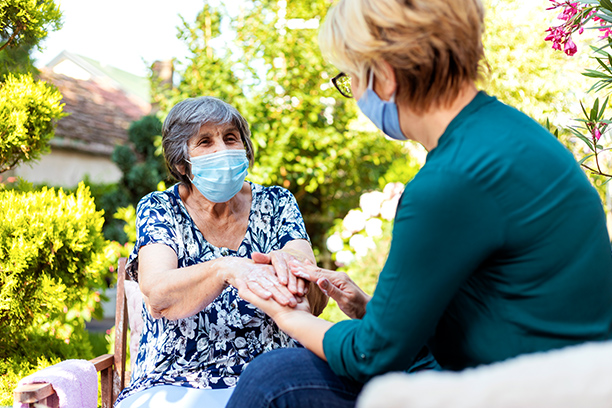 Dementia Care in Orange Park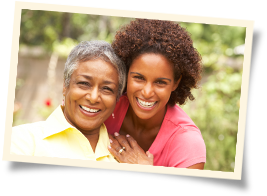 Tips for Dealing with Sundowning
At Visiting Angels® Jacksonville, an important part of our dementia care services for the Orange Park area is knowing how to handle sundowning episodes.
Many people living with dementia experience sundowning, which is characterized by increased agitation and confusion after dusk. While the causes of sundowning are not entirely clear, it's among the most common issues for individuals with dementia, as well as their families.
If you have a family member who's living with dementia, it helps to be prepared for instances of sundowning. Below, we've compiled some of the strategies you can use to limit these episodes and their severity.
Preventing & Coping with Sundowning
To manage instances of sundowning, it helps to understand some of the triggers for sundowning episodes.
Sundowning episodes are more common when the person is already stressed, or when their environment creates stress and anxiety.
Exhaustion makes instances of sundowning more common, and when these instances happen, they can be more severe.
Individuals with dementia rely on regular routines. Disrupting these routines can increase the likelihood and impact of sundowning.
By understanding these triggers, you can take steps to limit the risk of sundowning episodes and mitigate their impact when they occur.
One of the most important steps you can take is to create a calming environment, especially later in the day. Avoid overstimulating your loved one and find ways to make their evenings as stress-free as possible. Also, keep in mind that your nonverbal behaviors may trigger anxiety in your loved one if you are angry, frustrated, or stressed. Keeping yourself relaxed and calm can help do the same for your loved one.
In addition to actions you can take around sundown, there are also steps that you can take during the day to help your loved one avoid exhaustion. Avoid overloading them with too many activities in a single day, and try to schedule intensive activities in the morning.
Finally, see if you can keep track of what triggers sundowning episodes and what helps your loved one relax when these episodes occur. This way, you'll have a better sense of your loved one's personal triggers and the best ways to manage these episodes.
Dementia Care Services in Orange Park
Our team knows how important it is to have support when caring for a loved one with dementia. Families in Orange Park can turn to Visiting Angels Jacksonville for our dementia care services, which are provided to individuals living with different types of dementia. Our care providers can help your loved one live at home safely and comfortably, while helping you manage the most challenging parts of caring for your loved one.
Our dementia care services are provided in:
Orange Park
Amelia Island
Fernandina
Jacksonville
Fleming Island
Neptune Beach
Atlantic Beach
Jacksonville Beach
Surrounding areas
Contact Visiting Angels Jacksonville today to learn more about our dementia care services in Orange Park and request a care consultation.
Serving Jacksonville, Amelia Island, Duval, Clay, and Nassau Counties
Visiting Angels
JACKSONVILLE & AMELIA ISLAND, FLORIDA
4250 Lakeside Dr
Jacksonville, FL 32210
Phone: 904-302-7560
Fax: 904-352-2357
HCA232729 & HHA299994100