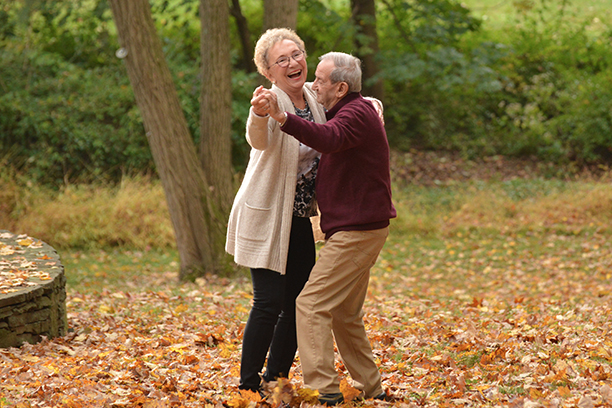 Personal Care in Jacksonville
Is Mom or Dad slowing down? Are you concerned that your parents aren't taking care of themselves as they should be or used to? Do you need assistance providing care for a loved one while you are at work? If any of these situations sound familiar, now may be the time to consider personal care services from Visiting® Angels Jacksonville.
Visiting Angels Jacksonville, FL is a leading personal care agency working with families throughout the Jacksonville area. We provide a wide range of personal care services for our clients. If you are searching for respite care, companion care, or Alzheimer's care, we can help you.
Our personal care services are designed to allow people to stay in their homes and age in place. Most people prefer to remain in familiar surroundings as they age. This is especially true should someone become ill. Familiar surroundings can be a great comfort, while the thought of moving to a nursing home or assisted living center can cause a great deal of anxiety. Visiting Angels Jacksonville provides a wide range of personal care services designed to allow your loved one to remain at home without sacrificing their health or safety.
Our professional, compassionate caregivers work closely with your family to establish a care plan that is specifically tailored to your needs. Our caregivers can help with a wide variety of tasks from running errands to light housekeeping. Simply let us know what services you require and we will tailor our care to meet your needs.
Understanding How Personal Care Works
Because our personal care plans are designed according to the needs, preferences, and care requirements of each of our care recipients in the Jacksonville area, they are all unique. Examples of the services we can provide as part of this category are:
Help with getting dressed and changing clothes
Support with bathing or showering and grooming
Respectful assistance with using the toilet
Mobility support and help with walking
Transportation to doctors' appointments
Running errands, such as grocery shopping
Making meal plans and preparing meals
Doing light housekeeping and homemaking tasks
Giving medication reminders as needed
Prompting seniors to drink fluids and eat regularly
Engaging with seniors on a social level
Providing respite to family caregivers who need a break
Of course, there are many more ways that we can help your loved one. For example, we commonly assist seniors who are struggling with a mobility restriction, disability, or chronic condition. With the help of a reliable caregiver, these individuals can continue to go about their day at home while maintaining a sense of independence and autonomy. Thanks to our in-home services, elderly adults in Jacksonville can more fully enjoy their home life, stay in familiar surroundings, and live on their own terms for as long as possible.
About Our Personal Care Providers
Our caregivers in the Jacksonville area are not only capable of helping seniors with crucial activities of daily living. They are also exceedingly kind, compassionate, and patient. Your loved one's care provider will be prepared to provide emotional support and take part in uplifting conversations. Our goal when making caregiver matches is always to lay the foundation for a lasting relationship and a close personal bond that feels like family.
As a licensed home health agency, our team includes certified home health aides and CNAs, making it possible for us to confidently accommodate a wide variety of senior home care requirements. Additionally, all of our caregivers have undergone comprehensive background checks to provide the additional peace of mind we believe your family deserves.
Getting Started With Personal Care in Jacksonville
We know you may have a long list of questions about setting up care for your loved one that is just right for their situation. We look forward to answering these questions in a consultation that is available completely free of charge. This initial meeting can take place in your loved one's home and is designed to help you better understand our approach to caregiving as well as the many service types we offer.
Additionally, we'll take the opportunity to learn more about your family, your loved one's specific situation, and the types of support you're looking for. That way, we can begin designing a detailed care plan with all of your loved one's preferences in mind. Even after you've approved this plan, we can continue tweaking it to ensure your loved one always has the care they need when their situation changes.
Visiting Angels Jacksonville is your source for trusted personal care. Call us today to learn more about services for seniors in Jacksonville, Amelia Island, Fernandina, Fleming Island, Atlantic Beach, Orange Park, Neptune Beach, Jacksonville Beach, and communities in the surrounding area.
* All services may not be available in Florida. Please contact us for more information.
Serving Jacksonville, Amelia Island, Duval, Clay, and Nassau Counties
Visiting Angels
JACKSONVILLE & AMELIA ISLAND, FL
4250 Lakeside Dr
Jacksonville, FL 32210
Phone: 904-302-7560
Fax: 904-352-2357
HCA232729 & HHA299994100