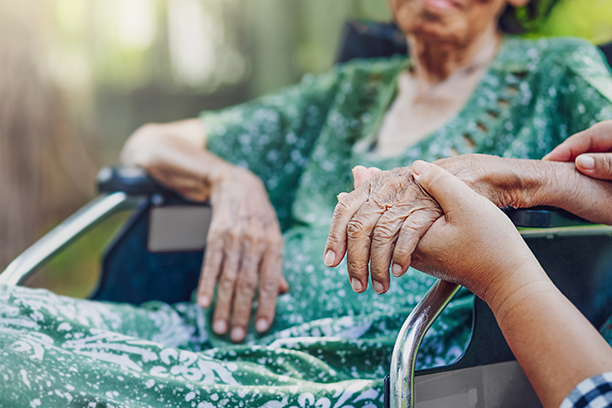 Respite Care in Jacksonville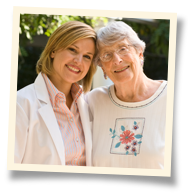 For families struggling with the daily care of an elderly or disabled loved one, Visiting Angels ® Jacksonville can help. Our respite care services are designed to offer relief to primary caregivers while attending to the needs of your family member. With certified aides, customizable care, and help whenever you need it, we're proud to be your partner in caregiving.
In-Home Respite Care Services for Families in Jacksonville
Why choose respite care in Jacksonville? It's a service that allows you to take time off or share regular care duties, while prioritizing your family member's well-being. For primary caregivers, the risk of exhaustion, stress, and burnout is very common, and can affect your ability to take care of your loved one. Professional care from Visiting Angels Jacksonville means that your loved one can always have the support they require to live comfortably in their own home. In turn, you can take time to re-energize, deal with errands, or handle any emergencies.
Respite Care Options for Jacksonville Area Seniors
As a licensed home health agency, Visiting Angels Jacksonville can offer a full range of non-medical, dedicated care options. We know that a one-size-fits-all solution doesn't work. Together, we can build a comprehensive care plan that addresses your family member's needs while also ensuring you get time away as required. Their care plan is completely flexible. Whenever changes need to be made, we'll make sure it happens.
With Visiting Angels Jacksonville, families can choose from these care options:
Temporary Care. Our temporary care allows families to take extended periods away, providing quality senior care to your loved one in your absence.
Part-Time Care. With part-time care, we can ease your workload by providing a professional, in-home caregiver to your family member on an ongoing basis.
Support Care. Support care is a way for you to share your care duties with a Visiting Angels Jacksonville caregiver, so you can feel less stressed while still ensuring your loved one is attended to.
Jacksonville's Respite Care Specialists
For families in Orange Park, Amelia Island, Fleming Island, Fernandina, and Jacksonville, it's easy to set up respite care. When you get in touch with Visiting Angels Jacksonville, we can set up an in-home, free consultation. Your family will have input on every aspect of your loved one's care plan, from schedule of care, type of care, and even final say on the caregiver selection process.
In-home care for your loved one is just a phone call away. Contact Visiting Angels Jacksonville today to learn more about our no-cost consultations for respite care.
Serving Jacksonville, Amelia Island, Duval, Clay, and Nassau Counties
Visiting Angels
JACKSONVILLE & AMELIA ISLAND, FL
4250 Lakeside Dr
Jacksonville, FL 32210
Phone: 904-302-7560
Fax: 904-352-2357
HCA232729 & HHA299994100