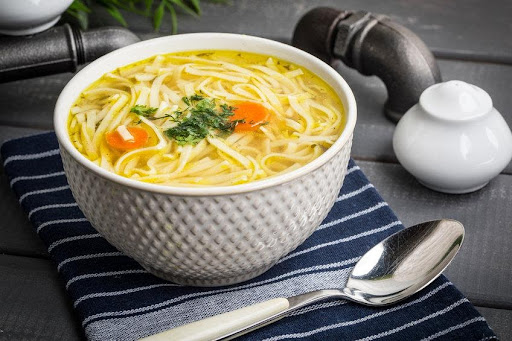 How Visiting Angels Can Help Seniors Curb Loneliness
Friends, family, acquaintances—they all enrich our lives with shared experiences and companionship. For seniors, these relationships and bonds are more important than ever. Unfortunately, among seniors, loneliness is extremely common: 43% of seniors surveyed by the University of California San Francisco experience loneliness.
Feelings of loneliness or isolation among seniors increase the risk for several conditions and diseases associated with aging. According to the Centers for Disease Control and Prevention, poor social relationships, either through social isolation or loneliness, was associated with a 29% increased risk of heart disease and a 32% increased risk of stroke. Social isolation was associated with about a 50% percent increased risk of dementia.
Strong companion-type bonds that ward off feelings of loneliness or isolation can lead to increased life expectancy, a better quality of life, and the potential for improved cognitive function. These relationships are important, but seniors often struggle with losing their loved ones and changing life situations that don't allow as much social interaction with friends as they once had. Curbing loneliness is vital to maintaining health throughout aging, and Visiting Angels is here to help when seniors need it the most.
Companion Care
Your loved one may be able to manage living alone, but maybe they are lonely and miss the company of someone who can help them with simple tasks, like reaching the top shelf. In choosing elderly companion care from Visiting Angels Toms River, your loved one will receive personalized care based on their specific health and wellness needs. No comprehensive care plan is one-size-fits-all, and we are focused on providing compassionate, thorough care for each individual.
Companion care services can include a mix of any of the following:
Joyful companionship
Shared activities
Friendly games
Going for walks
Conversation
Running errands
Light housekeeping
Meal preparation
Grocery shopping
Bathing & dressing
Walking assistance
Fall prevention
Medication reminders
Our customized care can meet their needs even if your loved one has chronic health concerns such as diabetes, stroke, multiple sclerosis, arthritis, Parkinson's, Alzheimer's, dementia, and more.
Respite Care
You may be a family caregiver or receive care from a family member, and that is a strong relationship that usually eases much loneliness. However, sometimes family caregivers need an extra hand in busy times when they need to tend to other duties. Instead of leaving your loved one on their own, respite care is a form of temporary home health care that is there anytime you need it.
In other types of in-home care, caregivers take the lead in managing your loved one's health. In respite care, professional caregivers perform services while the family caregiver still maintains the lead on your loved one's care.
Some of the most common tasks performed by our respite caregivers include:
Laundry
Light housekeeping
Meal preparation
Medication reminders
Assistance with activities of daily living (such as dressing, grooming, and bathing)

The choice is yours
Whether your loved one needs support once per week to give family caregivers a break, or daily assistance for the activities of everyday living, Visiting Angels has got you covered. Visiting Angels Toms River serves the Greater Toms River- Brick area and communities throughout Ocean County. Our home caregivers are a great option to ease loneliness and provide companionship throughout the year to protect your loved one's mental and physical health. Contact us today to schedule a free in-home consultation to discuss your specific needs at (732) 240-1050.