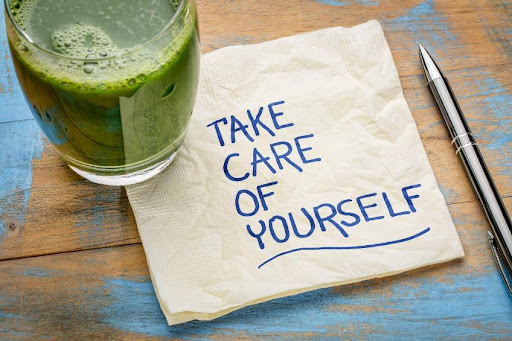 Simple Ways to Improve Mental Health as a Caregiver
Caring for a senior can be a rewarding experience, but it's also important to make sure you're taking care of yourself, too. If you're not careful, it's easy to burn out from the demands of being a caregiver. Between the long hours and the emotional toll, it's essential to find ways to care for yourself so you can continue being the best caregiver possible.
Here are a few simple ways to improve mental health as a caregiver.
Stay Connected With Friends and Family
One of the best ways to improve your mental health is to stay connected with your friends and family. Being a caregiver makes it easy to become isolated from the people you love. Make a point of reaching out to your friends and family on a regular basis, even if it's just for a quick chat or video call.
Remaining in contact with your loved ones will help you feel supported and loved, which can do wonders for your mental health. If you're having trouble staying in touch, consider joining a caregiver support group. These groups can provide much-needed social interaction and support.
Eat Healthy Meals
It's also important to make sure you're eating healthy meals on a regular basis. When caring for someone else, it's easy to let your own health fall by the wayside. But it will catch up with you if you're not eating healthy meals.
Ensure you're getting plenty of fruits, vegetables, and whole grains in your diet. Staying hydrated is also essential, so drink plenty of water throughout the day. If you're not used to cooking healthy meals, plenty of resources online can help you get started.
Get Plenty of Sleep
Getting enough sleep is essential for good mental health. When you're sleep-deprived, it's harder to focus and cope with stress. If you're having trouble sleeping, you can do a few things to improve your sleep habits.
First, make sure your bedroom is dark and quiet. This will help your body relax and fall asleep more easily. Second, avoid caffeine in the afternoon and evening. Caffeine can interfere with sleep, and it's best to avoid it in the hours leading up to bedtime.
Finally, establish a regular sleep routine and stick to it as much as possible.
Speak with a Professional
Don't be afraid to speak with a professional if you're struggling to cope with the demands of caregiving. There's no shame in seeking out help when you need it. A therapist or counselor can help you manage your stress and find healthy ways to cope with the challenges of caregiving.
If you're uncertain where to start, ask your doctor for a referral to a mental health professional. You can also check with your local senior center or Area Agency on Aging for resources in your community.
Develop a Calming Morning Routine
One of the best ways to begin your day is with a calming morning routine. This can help you center yourself and prepare for the day ahead. There are many ways to create a calming morning routine, so find what works best for you.
You might try meditating for a few minutes each morning or reading a motivational book. Exercise is also a great way to start your day, as it can help you release built-up stress and tension.
Whatever you do, make sure it's something that makes you feel relaxed and ready to face the day.
Take Time for Yourself
Finally, make sure you're taking time for yourself regularly. It's easy to get so caught up in caring for someone else that you forget to care for yourself. But you'll burn out if you don't make time for yourself. So make sure you're taking some time each week to do something you enjoy, whether it's reading, taking a walk, or talking on the phone with a friend.
Taking time for yourself will help you recharge and improve in the long run. Plus, it's important to remember that you're allowed to have a life outside of caregiving. It isn't selfish to take time for yourself – it's necessary.
Conclusion
Caring for your senior loved one can be both rewarding and challenging. However, it's important to find easy ways to improve your mental health, so you don't burn out from the demands of being a caregiver. Staying connected with friends and family, eating healthy meals, and taking time for yourself are all great ways to improve your mental health.
By making your mental health a priority, you'll be able to be the best caregiver possible for your senior loved one.
At Visiting Angels Toms River, we understand the challenges caregivers face. We offer respite care services to give you a much-needed break from your caregiving duties. Our compassionate caregivers can step in and provide the care your loved one needs while you take some time for yourself.
To learn more about home care services, call 732-240-1050 or contact us online today.