Dementia Care Do's & Don'ts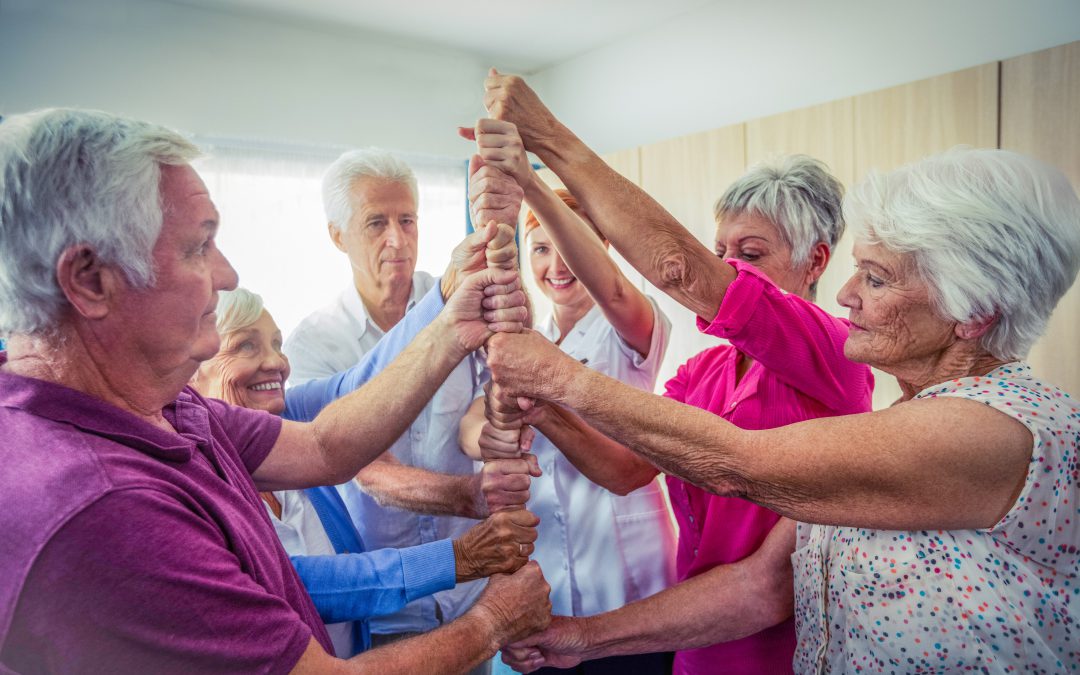 A loved one who has Dementia can, at times be challenged or confused by the way you interact with them. It is important to interact with people affected by dementia or other forms of memory loss, but you will want to avoid conversations that might upset them.
Dementia Care Do's & Don'ts
The things you should
DO
are listed below:
Dementia Care Do's
Make Eye Contact
Using eye contact provides a nonverbal cue that you are there for them, you are listening, and you are acknowledging their thoughts and feelings. Just because your loved one is living with cognitive impairment doesn't mean you should treat them as if they aren't there.
Introduce Yourself
It's important to introduce yourself. If you're interacting with someone with dementia for the first time, depending on the stage of dementia a person is in, family members and friends may also need to re-introduce themselves. Stay calm and avoid frustration. Keep in mind this is a symptom of the disease.
Be Patient
Alzheimer's disease or other forms of dementia demand patience when it comes to interacting with those affected by this disease. Understand that your loved one is going to have trouble recalling memories, names, places, and faces. Instead of showing annoyance or sadness, help your loved one get reacquainted with what's happening in the moment.
Be a Good Listener
While it's all right to suggest a word if you can help them, don't rush your loved one to answer. Those living with dementia may struggle for words. If you don't understand what your loved one is trying to say, think about the emotion or intent that may be behind the words they're using.
Dementia Care Don'ts
Don't Get Tense
Understand that dementia is a progressive disease, and people suffering from it may not have the same ability or memory they did just yesterday. If you're living with or caring for someone who has dementia, embrace acceptance. Although it can be hard, it's important not to get stressed or annoyed when they have difficulty with a memory or activity.
Don't Say, "Do You Remember?"
People who have dementia often have an easier time remembering the distant past than something that happened earlier that day. While they may enjoy talking about memories from their younger years, don't ask them to recall or detail specific moments. Instead, ask generally about their past to spark conversation.
Avoid Conversations in Noisy Places
Someone with Alzheimer's may be struggling to recall words or understand what you're saying. Background noise can make for a frustrating distraction that discourages conversation. It's essential to speak clearly and directly with those who have dementia. Some people living with dementia often also have hearing loss.
Don't Assume Your Loved One Doesn't Understand
Never talk about someone with dementia as if they aren't there. While they may not be able to do or recall everything they used to, it's important to include them in conversations about their life or wellbeing. Even if they can't communicate effectively anymore, they may be able to understand more than you think. Always be respectful and dignified in your communication. In conclusion, these are just some of the main things you should DO or DON'T DO when caring for people suffering from dementia. Keep in mind, dementia is a progressive disease and it will change day-to-day, so patience, kindness and understanding are all needed to properly care for those suffering from this disease.
Visiting Angles Omaha | How to Get Started with Dementia In Home Health Care In Omaha
Getting started is easy. Simply get in touch with one of our local home care offices. We can match your loved one with a caregiver who can provide the assistance they need. Respite care is offered on an hourly basis so you can establish the frequency and scope of care that best meets your needs. Because our home care services are flexible, should your loved one require more engaged care in the future, we can expand our role to include:
connecting with a local office today
.