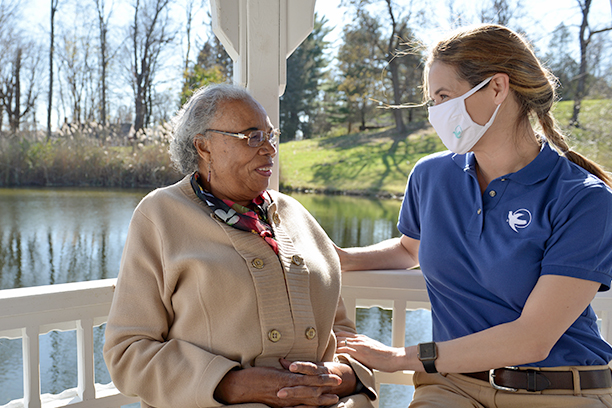 Our Character
Referrals to Senior Caregivers with Character in Orlando FL
Your aging family member has reached the point where they require additional help to get through the day. Now you have many questions about how to find the right care for your loved one. It is important that both you and your loved one are comfortable with the senior caregivers you choose. You also want a caregiver you are confident will provide a superior level of care while also being compassionate and respectful.
Compassionate Senior Caregivers
The senior caregivers in our referral network have the expertise and caring personality your family is searching for. We only choose senior caregivers for our registry who are experienced and show a high degree of empathy and compassion. We believe one of the most telling indicators of the type of care a person will provide is their level of compassion. A caregiver who is not fully engaged with their clients and who doesn't connect with them on a personal level simply won't deliver the same level of care as a caregiver who does. We are confident all our registered senior caregivers are dedicated to developing personal relationships with their clients.
Each of our referred caregivers enjoys getting to know their clients and learning about their family, their history and their current needs. They will work closely with your family to establish a care plan that addresses all your concerns. The senior caregivers we refer also believe in actively engaging the family in the care of their loved one. Should they see anything that seems unusual about your family member's health or emotional well-being, they will reach out to you. It is this commitment to the overall health of their clients that makes our senior caregivers referral network the choice of families throughout the Orlando area.
If your family is searching for senior caregiver services, we invite you to call our office to learn more about how the experienced and compassionate caregivers on our registry can help your family.
Serving Orlando, Ocoee Kissimmee, St Cloud & Communities in Southern Orange and Osceola Counties, FL
Visiting Angels ORLANDO, FL
1707 Orlando Central Pkwy #450
Orlando, FL 32809
Phone: 407-888-5999
License Nos. 30211299 & 230705