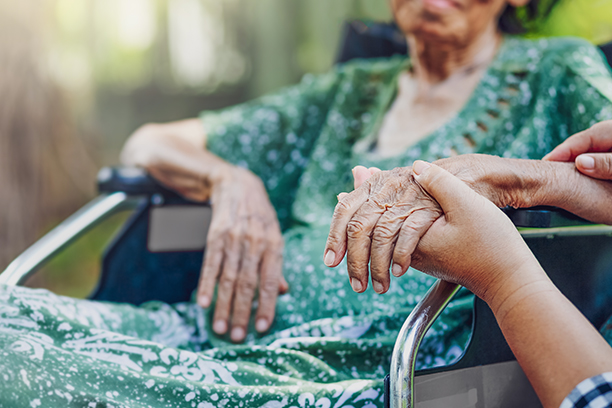 Why Visiting Angels
At Visiting Angels Orlando FL, we understand that choosing among home care agencies can be overwhelming. You are searching for home care agencies that will provide a superior level of care for your loved one. But the level of care is just one of many things you are looking. You also want a home care agency that is responsive, compassionate, respectful, and has open lines of communication. Visiting Angels Orlando can meet all your home care needs.
It's Your Schedule, We'll Adapt to It
When researching in-home care agencies in the Orlando FL area, many people are surprised to learn that the agency prefers to set the daily schedule. This simply isn't acceptable to most people. At Visiting Angels Orlando, we understand how important it is to remain on the schedule that best meets your needs. That's why you set your schedule. Our job is to adapt to it and meet your needs as they arise. Our schedule is your schedule and we adjust it as your needs change.
Safety First
We believe your loved one's safety is paramount. As one of the leading home care agencies in the Orlando FL area, Visiting Angels is licensed, bonded and insured. You can find us listed on the Florida Agency for Healthcare Administration (AHCA) website. Our caregivers always put the health and safety of your loved one first.
Ensuring Quality Care
Our team of professionals is fully engaged in the ongoing care of your loved one. We believe one of the most important aspects of quality care is regular follow ups. After you have selected a caregiver for your family member, we will initiate our process of continued follow up via phone calls and home visits.
Customized Care Plans
Choosing Visiting Angels Orlando FL among the many home care agencies available means your loved one will always receive the best care to meet their needs. Your family will work with our team to establish a customized care plan that is centered on your needs. You care plan will be flexible and designed to change with your needs..
Find out why Visiting Angels is the leading choice among home care agencies in the Orlando FL area by calling our office today.
Serving Orlando, Ocoee Kissimmee, St Cloud & Communities in Southern Orange and Osceola Counties, FL
Visiting Angels ORLANDO, FL
1707 Orlando Central Pkwy #450
Orlando, FL 32809
Phone: 407-888-5999
License Nos. 30211299 & 230705