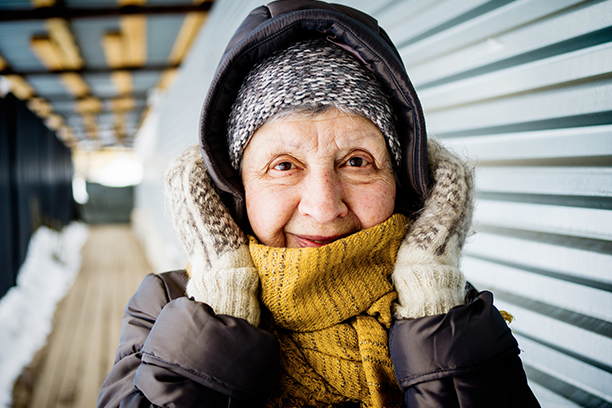 We're Proactive
Proactive Home Care Referral Services from Visiting Angels Orlando
Visiting Angels® Orlando is a trusted source for home care referral services. Families in Southern Orange and Osceola Counties rely on us to provide compassionate proactive home care referral services. The professional caregivers in our referral network are experienced providing Alzheimers care services, palliative care, Parkinson's care, post-recovery care, and care for chronic health conditions. If your loved one needs at home care services, Visiting Angels Orlando can help.
Our referrals for proactive home care services provide the assistance seniors and the disabled need to continue living at home. Families in the Orlando area trust us to find care for their loved ones because our network of caregivers is committed to keeping the lines of communication open. Your home care services provider from the Visiting Angels Orlando nurse registry will check-in with regular feedback on the care they are providing.
Experienced Home Care Services Providers
At Visiting Angels Orlando, we only work with experienced caregivers. The caregivers on our registry have the knowledge and skills to anticipate your loved one's changing needs. If they see any changes in your loved one's health or well-being they will bring it to your attention immediately. At Visiting Angels Orlando, we often work with families who live far from their loved one. We are their eyes and ears; providing care, updates and peace of mind.
Proactive In Home Care Services
In addition to the feedback you will receive from your loved one's home care services provider, our office team will be conducting follow up visits with your loved one. As your home care services agency, we are committed to ensuring your loved one receives the best possible care. We will check in with your loved one via phone and at home visits to ask about the quality of care being provided and to answer any questions. During these checks, we will also inquire about their level of comfort with your caregiver. If the caregiver fit isn't a good one, we will find a new caregiver for your loved one.
Whether you live in the same town or across the country, ensuring your loved one has the best care is your primary concern. You can count on the caregivers from the Visiting Angels Orlando nurse registry to provide proactive care and top quality home care services.
Please call our Orlando area office to learn more about our proactive home care services referrals.
Serving Orlando, Ocoee, Kissimmee, St Cloud and Communities in Southern Orange & Osceola Counties, FL
Visiting Angels ORLANDO, FL
3501 W Vine St #351
Kissimmee, FL 34741
Phone: 407-957-9333
License #30211299