Dementia Care in East Lansing: How to Answer 'I Want to Go Home'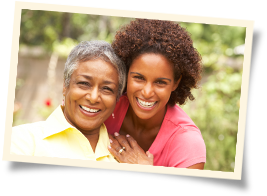 Caring for a loved one with dementia is rarely easy, especially when your loved one says or does something where it's hard for you to respond. The dementia care team at Visiting Angels® East Lansing has a lot of experience with these situations, and we have strategies we use to navigate these kinds of scenarios. For anyone without a professional background in dementia care, responding in these cases can be much more difficult.
For example, if someone with dementia says they want to go home, how should you answer if that's where they currently are? Your first instinct might be to comfort them by explaining they're already home. But this often makes the situation worse, not better.
Below, the dementia care team at Visiting Angels East Lansing offers tips you can use in this situation.
Dementia Care Tips: Responding to 'I Want to Go Home'
Pay More Attention to the Underlying Message. If someone with dementia says they want to go home, the underlying message is the most important takeaway. This is a way of expressing that they're feeling disoriented, uncomfortable, anxious, or tired. In responding, the most valuable thing you can do is find ways to reassure them and put them at ease.
Validate Their Request Instead of Correcting Them. When you tell someone with dementia they're incorrect, this only heightens their feelings of stress and confusion. So if your loved one says, 'I want to go home,' it's better to validate the request than to contradict them. For example, you can tell them that sounds like a good idea and that you'll start getting ready soon.
Redirect Their Focus to Something Else. Without a way to take your loved one "home," the best strategy is to distract them and redirect their attention. One option is to say you need to finish a certain task before leaving—like folding the laundry or making a meal—and then ask them to lend you a hand with this task. Another option is to put on one of their favorite movies or albums, so they can focus on that instead.
Dementia Care Services in East Lansing
At Visiting Angels East Lansing, our dementia care team is committed to helping individuals with dementia age in place. With our support, your loved one can live at home safely and comfortably, delaying or removing the need for in-facility care. We also make caregiving more manageable for families, helping you reduce your risk of caregiver burnout.
Our dementia care services are available in:
East Lansing
Linden
Owosso
Corunna
Swartz Creek
Durand
Surrounding areas
Schedule a free dementia care consultation for your loved one by contacting Visiting Angels East Lansing at (989) 314-0457 today!