When Should I Find Dementia Care Services in Owosso?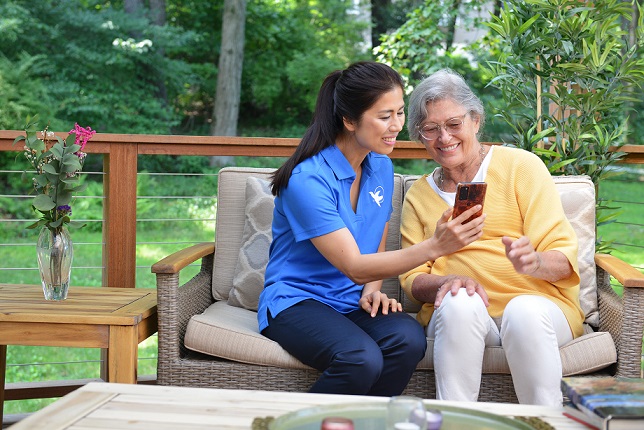 If you have a relative who suffers from dementia, it is important to make sure they have the right support. As their disorder progresses, they will likely need more and more assistance around the home. To preserve their home life and keep them out of a care facility, Visiting Angels® East Lansing is proud to offer in-home dementia care services throughout Owosso and the surrounding areas.
The decision about when to get started with our care will likely fall on your shoulders. To determine if now is the time to secure our loving and attentive support for your loved one, let's go over some key warning signs that their dementia has advanced.
Signs That it is Time for Dementia Care
Dementia presents many challenges, and you need to monitor the ways in which their physical, mental, and emotional states change. Here are some things to watch out for as you make important decisions about their home care:
Is your loved one able to perform daily self-care duties such as bathing, grooming, and getting dressed?
Are they able to maintain a clean and organized home? Can they safely cook, do laundry, and run errands?
Do they ever experience breaks from reality?
Are they able to move around safely without an increased risk of a household fall?
Do they ever fail to recognize familiar things? Have they ever wandered away from friends or family?
Do they seem sad, lonely, or depressed? Do they have consistent human interaction?
Choose Our Dementia Care Services in Owosso
If you believe that your loved one is struggling to maintain a comfortable home life on their own, now is the time to give us a call and get started with our dementia care. Our kind, loving, and compassionate caregivers provide wonderful support to improve home safety and create a more sustainable living situation. We are eager to work with your family to develop a care plan and schedule that works for your situation and keeps your loved one where they belong.
We offer a free initial care consultation to families throughout:
Owosso
East Lansing
Linden
Corunna
Swartz Creek
Durand
and the surrounding areas
To learn more about our dementia care services in Owosso, call Visiting Angels East Lansing at (989) 314-0457 and book your no-cost initial care consultation today.