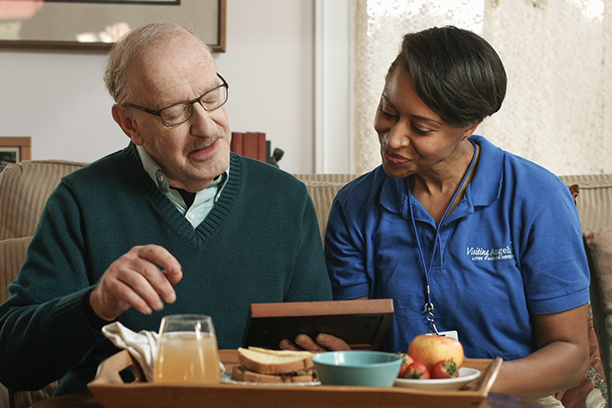 Senior Care in East Lansing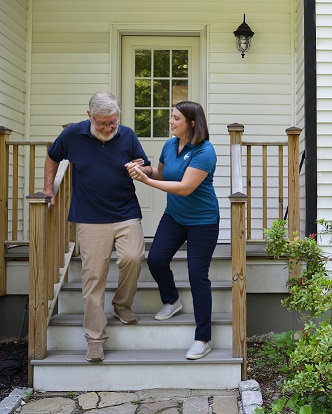 Feeling Guilty About Needing Help?
Oftentimes, family members fall into caregiving roles by accident. At first, you're only helping with a few tasks or errands. Eventually, you may realize how complex your parent or spouse's needs are—or, their needs may evolve over time. When that happens, you may start exploring options for senior care in East Lansing.
It's not unusual for caregivers to experience guilt at this juncture. Whether you feel like you can shoulder it all or you're just worried about your family member, it's understandable to feel guilt when asking for help. But it shouldn't have to be this way. Visiting Angels® East Lansing can help.
Here's what you can do to deal with guilt.
3 Tips For Family Caregivers Who Feel Guilty
As a family caregiver, you're in a unique position. You see how your loved one struggles each day, and you understand how vulnerable they are. A lot of guilt often stems from caring so much about your family member's well-being. That's why it helps to take steps to address your guilt:
Speak to people who get it. Not everyone will know what you're grappling with. It's important to speak to those who truly get it. There are plenty of caregiver support groups in and around East Lansing. It can help to vent or talk through your feelings with other family caregivers. Most importantly, it can make you realize you're not alone.
Check in with your family member. If any of your guilt is stemming from worries about your loved one, it might be worthwhile to talk to them. Do they have specific concerns or are you projecting your own worries onto them? If they have identifiable concerns, it might help both of you to get answers from an agency in the East Lansing area.
Give yourself time. It's important to realize that adjustments take time. You and your loved one don't have to get used to the idea of senior care right away. You can start off with a weekly visit to see how you both do, then dial up care as needed. Seeing your loved one interact with a professional caregiver can ease those worries you're feeling.
Trusted, Compassionate Senior Care in East Lansing
Our senior care agency can answer your questions and help you navigate your options seamlessly. We work with seniors, families, and family caregivers in:
East Lansing
Swartz Creek
Linden
Corunna
Durand
And throughout the surrounding area
Get trusted senior care from a team that understands what you're going through. To find out more, call Visiting Angels East Lansing at (989) 314-0457.
Serving Shiawassee County including East Lansing, Linden and the Surrounding Areas
Visiting Angels
OWOSSO, MI
215 N Water St #140
Owosso, MI 48867
Phone: 989-314-0457
Fax: 989-569-1299