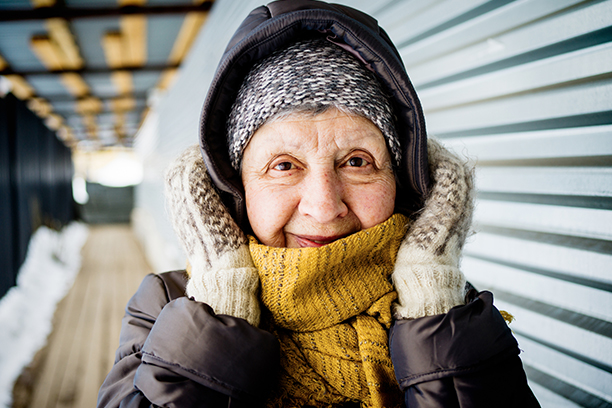 Alzheimer's Support for Families in Palm Beach Gardens, FL and Surrounding Communities
Validation Therapy Invites Us to Step into the World of Dementia Patients
Validation Therapy invites us to "step into their world." Seniors often realize their brains and bodies are declining, they are often sad as well we scared. Nobody wants to hear, "How can you not remember that... I just told you a minute ago;" or "you could do that if you really tried."
Validation Therapy is a powerful method for communicating with people who have dementia, whether it is caused by Parkinson's disease, Alzheimer's disease, or another medical condition.
The idea behind Validation Therapy is to understand and respect the way reality seems to the person who has dementia. This means "stepping into their world" and trying to help within that framework. Validation Therapy can reduce anxiety, enhance self-esteem and avoid confrontation. Instead of saying, "you already told me that ten times;" or "how could you not remember you retired years ago?", try to accept their reality in order to move forward.
Here are two excellent examples:
Example 1: Margaret
Margaret is 97 years old. She is calling out for her mother and seems upset and sad. She wants to talk to her mother on the phone, but she passed away 30 years ago. Correcting Margaret by telling her that her mother is dead is not a good approach. In Margaret's mind, Margaret is a young girl and her mother is still alive. Telling her that her mother dies might be shocking to Margaret and she might experience the grief of losing her mother all over again.
Validation Therapy starts with empathy. Understand that Margaret is missing her mother and try to makes Margaret feel better instead of challenging her belief that her mother is alive.
Engage Margaret in a conversation about her mother: "Where did your mother grow up? Tell me some of your favorite things you did with your mother!" This validates Margaret's feelings about missing her mother and helps her express them. Once this occurs, it should be much easier to gently redirect Margaret toward taking a walk or sharing a meal. "Oh, I see it's almost time for lunch. I'm starved. Would you like to join me?"
Example 2: George
George is in his mid-80s. He is pacing nervously around the house he has lived in for the past 20 years, and is repeating, "I want to go home," with increasing urgency.
It might seem natural to respond by saying "But George, this IS your home" and try to convince George by pointing to his favorite easy chair, photos of him with his family on the coffee table, and other things that should be recognizable. This approach is unlikely to convince George he is home, and might escalate into an argument. It might even cause him to wander away from the home, get lost and put himself in danger.
Serving Palm Beach Gardens, Palm City, Jupiter, Juno Beach, Hobe Sound, Stuart, West Palm Beach and throughout Palm Beach County and Martin County, FL
Visiting Angels
PALM BEACH GARDENS, FL
8645 N Military Trl #407
Palm Beach Gardens, FL 33410
Phone: 561-328-7611
Fax: 561-328-7607