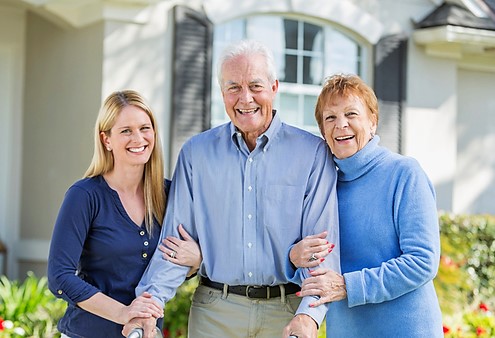 APRIL IS PARKINSONS AWARENESS MONTH
Be aware of the warning symptoms of Parkinson's – early diagnosis can be critical because there is plenty that can be done if Parkinson's is caught early. In fact, the prevalence of Parkinson's is on the rise, and some experts say this may be due to the presence of certain chemicals and carcinogens in the home and workplace.
Fast Facts:
The exact cause of Parkinson's is still unknown, but there is an enormous amount of research being done to learn more. This research has led scientists to formulate a number of theories on the cause of this disease, including genetics and environmental factors, in addition to decreased dopamine.
While there is no definitive test that can be taken to determine whether a person has Parkinson's disease, movement disorder specialists look for certain symptoms like tremors, rigid muscles, and impaired balance. New brain imaging technology is also being used to accurately diagnose Parkinson's.
Even though Parkinson's is classified as a movement disorder—and its motor symptoms are the most discussed and well-known—there are many non-motor symptoms that display in people with Parkinson's as well:
Disturbances in the Sense of Smell
Difficulty Chewing, Eating, Swallowing
Sleep Problems
Depression and Anxiety
Speech and Cognitive Changes
Eye & Vision Issues
Weight Loss
Gastrointestinal Issues
Lightheadedness
Urinary Issues
Personality Changes
As of today, there is no cure for Parkinson's disease. But there are many ways in which the disease can be treated to slow progression, and there are medications available to manage symptoms. More information from the APDA can be found here: https://www.apdaparkinson.org/what-is-parkinsons/
CONTACT US: It's possible to maintain an active and positive lifestyle through healthy choices, medical assistance, and support from your family and friends. In fact, exercise is encouraged! Homecare has also proven to be beneficial in Parkinson's cases, and Visiting Angels caregivers are well trained in skills needed to properly care for Parkinson's clients. Feel free to contact us at 561-328-7611 with any questions about the customized care plan we can provide for you or a loved one.
This article not intended as medical, legal or financial advice.