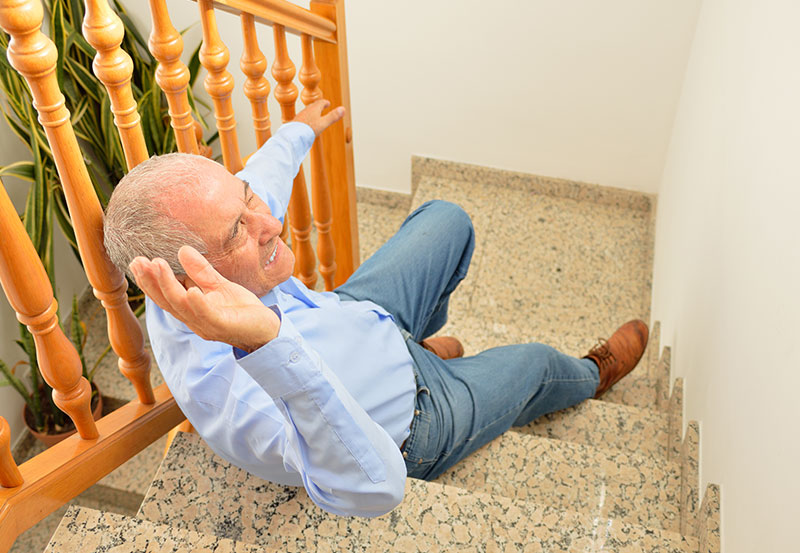 YOUR MEDS MAY BE MAKING YOU FALL
Researchers say deaths from falls are up sharply in the Senior population due to a surge in the use of medications that increase the risk of falling. In 2017, the number of U.S. Seniors who took medications that increased their risk of falls had risen to 94%. Deaths caused by falls have more than doubled, a new study found.
The medications prescribed are meant to treat conditions ranging from high blood pressure to depression. Drugs that can increase the risk of falls include antidepressants, some high blood pressure and anti-seizure medicines, antipsychotics, opioids, sedative hypnotics and tranquilizers. Can patients and their doctors find the right balance? Many prescription drugs are necessary medications, but there needs to be a conversation about risks and advantages, as well as side effects.
Dr. Amy Shaver, a postdoctoral research fellow at the University at Buffalo School of Public Health and Health Professions, was inspired to investigate the link between falls and medications by a 2019 editorial in a medical journal that noted an increase in deaths due to falls among older Americans without offering a cause. A pharmacist, Shaver wondered if prescription drugs might be the culprit.
For the study, Shaver's team compared death data from 1999 to 2017 for Americans aged 65 and older, to information on medical spending to determine whether medications and falls had increased. Over the study period, older adults filled more than 7.8 billion prescriptions for drugs that can increase the risk of falls, the findings showed. Most were high blood pressure medicines. Prescriptions for antidepressants also rose sharply, from 12 million in 1999 to more than 52 million in 2017. Over the period, falls more than doubled from 29.4 per 100,000 to 63.3 per 100,000, the investigators found. Two really strong trends saying that there's something here that needs further investigation.
Remember that many medications may make a person feel a little unsteady. This could become even worse if you or a loved one are already physically impaired because of other health conditions. If you feel a medication is having an adverse effect discuss it with the doctor, also inquire if adjusting the dosage might make a difference. This may be helpful in cases where drug alternatives are not available for a certain illness or condition. There should be a discussion about whether the benefits of being on the drug outweighs the potential harm.
What actions should you take? As a safeguard, have the home assessed for risk of falls and ask your pharmacist to review your medication list for possible side effects and drug interactions which might contribute to falls. Simultaneous use of multiple drugs is a huge problem in Seniors, see if any medications could potentially be reduced or if there are safer alternatives.
The National Institute on Aging offers these tips for avoiding falls and fractures: https://www.nia.nih.gov/health/prevent-falls-and-fractures
Contact Us: Medical costs related to fall injuries in older Americans are high. Even minor falls can endanger older adults and leave damage that lowers their quality of life. For seniors, independence and safety are both important. Preventing falls is an effective way to help seniors stay independent longer. One of the services Visiting Angels offers is an in-home fall risk assessment – it is complimentary for clients. When fall risk increases due to illness or frailty, arranging for a caregiver to assist with the daily routine and watch over your loved one might be beneficial. Call us at 561-328-7611 to learn more.
This article not intended as medical, legal or financial advice.