The value of having great senior care professionals on our team is not lost on us here at Visiting Angels Palm Beach Gardens. We fully understand how importance of great in-home caregivers, as they are the ones that are out there on the front lines each day, carrying out our mission. They are what makes Visiting Angels what it is and have helped us grow into the renowned senior home care organization that we are today. We are proud of providing amazing care for seniors in Palm Beach Gardens, Jupiter, Juno Beach, Hobe Sound, Stuart, Palm City, West Palm Beach and surrounding communities in Palm Beach and Martin Counties.
If we were not blessed with our dedicated team of senior in-home caregivers, we would not be able to provide the high quality of care that we deliver to our clients day in and day out. That is why we put so much care into looking after our employees. We are always acting on the feedback we receive from our caregivers, making sure they feel as much at home as possible.
Why Join the In-Home Caregiver Team at Visiting Angels Palm Beach Gardens?
Our efforts have yielded fruit, and it shows. One of our proudest moments is when we were named as the Best Place to Work by a consensus poll. This happened at the 2016-17 Caregiver Choice Awards, sponsored by myCNAjobs and Healthcare Research. We have also won the Employer of Choice award from Home Care Pulse in 2023.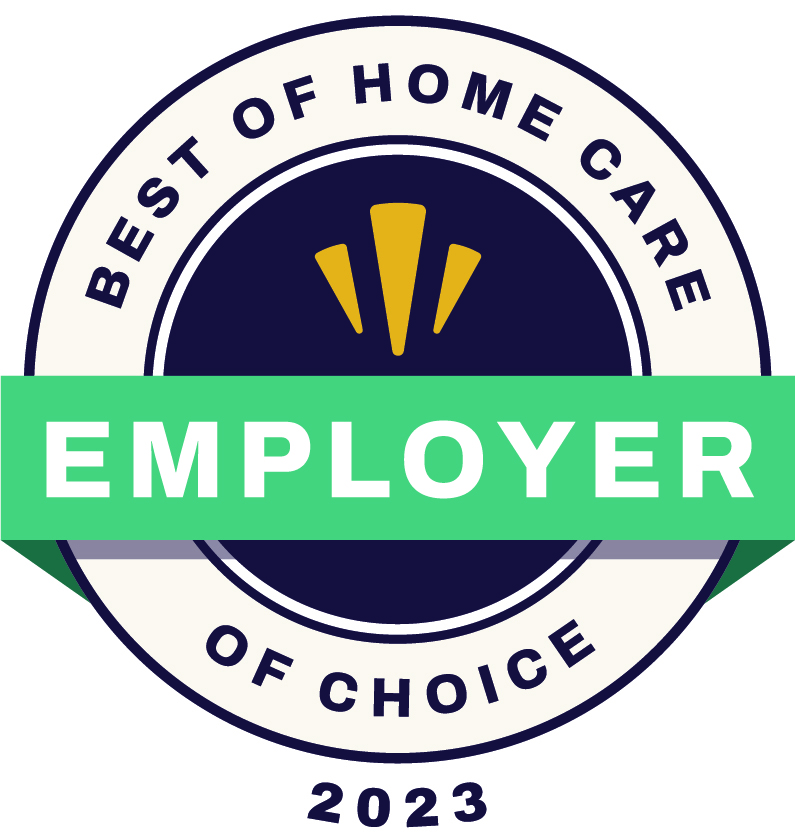 What really makes us proud is the fact that we were voted the best place to work by a consortium of caregiver companions, home health and nursing aides. That's incredible. We love the care providers at our Palm Beach Gardens office and are excited to meet you if you believe you have what it takes to be on a team of the best of the best.
One of our core values at Visiting Angels Palm Beach Gardens is respect. We make sure our caregivers feel respected. At the same time, it is important that all of our clients feel that same way. Our mission is to provide a dignified and compassionate environment and we are looking for in-home caregivers to help us do just that.
Caregiving is incredibly rewarding work and we are so proud to do it. We work with only the best of the best and hire only the individuals we know who believe in our work and care about it as much as we do. If you enjoy providing care for seniors and are interested in working in your local area on your own schedule, then joining our team is the best option.
If you believe you have what it takes, contact our Palm Beach Gardens, FL office to learn more about current openings and the qualifications we look for. We can't wait to meet you!