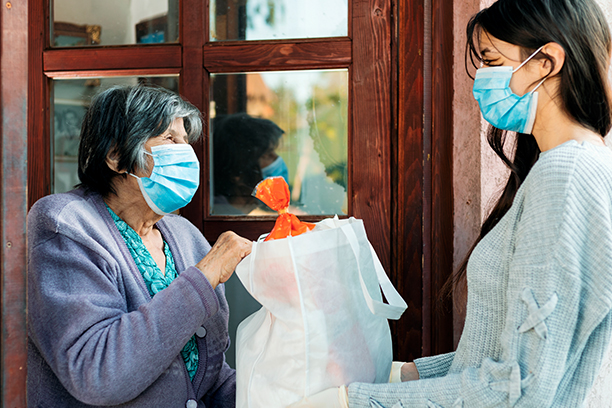 Planning Ahead for Home Care Services in Palm Beach Gardens
Home care from Visiting Angels can help seniors in Palm Beach Gardens, FL get the support they need to live out their golden years in comfortable and familiar surroundings
When should you and your family start planning for professional care at home? At Visiting Angels® Palm Beach Gardens we believe that if you are a senior aging at home, or have a parent or spouse, may need professional care in the near future, it's best to start researching options now rather than wait for a medical emergency to happen.
In the new millennium, there are plenty of online resources about senior health and wellness, aging in place, caregiving strategies and advice for families on how to determine if in-home senior care is needed. Visiting Angels Palm Beach Gardens is your best local resource for everything related to essential personal home care services. Our knowledgeable staff help you learn more about our services and other important resources for seniors in Palm Beach Gardens and the West Palm Beach area.
Take a Proactive Approach to Planning for Home Care
Planning ahead provides two crucial advantages to seniors and families:
First, it means you and your family will be ready when your loved one needs care. With enough preparation, you'll know which signs to look for, which types of care your loved one is most likely to need, and which types of services are available in the Palm Beach Gardens area. This can be a lifesaver if things change quickly and your loved one needs care sooner than expected.
Second, it means you'll be better prepared to support your loved one in the time being. Learning more about home care means learning more about senior health, caregiving strategies, and healthy lifestyle choices. This information makes it easier to keep your loved one comfortable, healthy, and independent. It can also help you avoid caregiver burnout by learning self-care strategies and knowing when to start searching for a caregiving agency in Palm Beach Gardens and the West Palm Beach area.
Contact Visiting Angels Palm Beach Gardens for Quality Senior Care
If you're starting to plan ahead, we encourage you to give Visiting Angels Palm Beach Gardens a call. Our office will be happy to provide you with important information about our agency, including our services, our service area, our costs and how to schedule a care assessment.
We provide a range of customizable home care services for seniors in Palm Beach Gardens, and we are proud to serve seniors throughout the local area, including West Palm Beach and Palm Gardens. Services are provide on a flexible schedule at hourly rates. To help seniors in Palm Beach Gardens get started with care, we offer professional in-home assessments at no cost and no obligation.
Learn more about our services or schedule an assessment for your loved one by calling Visiting Angels Palm Beach Gardens today at 561-264-0866.
Serving Palm Beach Gardens, Palm City, Jupiter, Juno Beach, Hobe Sound, Stuart, West Palm Beach and throughout Palm Beach County and Martin County, FL
Visiting Angels
PALM BEACH GARDENS, FL
8645 N Military Trl #407
Palm Beach Gardens, FL 33410
Phone: 561-264-0866
Fax: 561-328-7607