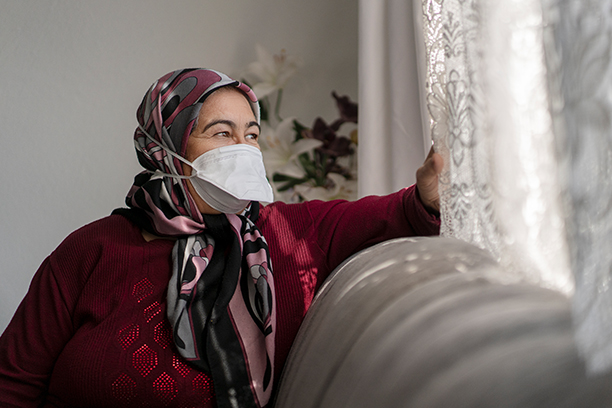 We're Proactive
Proactive Living Assistance Services in Palm Desert
Families throughout the Palm Desert and La Quinta area turn to Visiting Angels for living assistance services. Visiting Angels Palm Desert is a trusted source for proactive living assistance services that help individuals to continue living in their own homes. Our living assistance services are popular with families in the Palm Desert area because of our consultative approach to care and commitment to open lines of communication.
At Visiting Angels Palm Desert, we believe your loved one will experience the best possible care when there is an open flow of communication between our office, our living assistance services professionals, and your family. We want you to feel comfortable calling our office and asking questions or expressing your concerns. We try to answer every call that comes into the office, but recognize that sometimes calls are directed to voice mail. If you ever have to leave a message, we'll return your call within 15 minutes. Your call and questions are important and we don't want you to have to wait for answers.
We know that trusting a living assistance services provider with the care of your loved one is no small gesture. You are taking a leap of faith to trust our living assistance services professionals with the care of your loved one. We'll work hard to earn and keep your trust. We won't let your loved one get lost in the shuffle.
Once you start working with our living assistance services professionals, your loved one will receive regular follow up checks from our office team. These follow up checks are designed to ensure your loved one is receiving the best possible living assistance services and that they are getting along well with their caregiver.
In addition to these checks, your living assistance services professional will check in with your family regularly to update you on your loved one's care. Our living assistance services professionals are trained to be on the lookout for any changes in your loved one's health, well-being or personality. Even small changes can be indicators of bigger concerns. We'll be sure to keep you apprised of any changes we see.
With living assistance services from Visiting Angels Palm Desert, you can be confident your loved one will be well taken care of and that you will have complete knowledge of all that goes on while you're away. Call our Palm Desert office today to learn more about our living assistance services.
Serving Palm Springs, CA thru the La Quinta, CA Area
Visiting Angels PALM DESERT, CALIFORNIA
73700 Dinah Shore Dr #105
Palm Desert, CA 92211
Phone: 760-328-1700