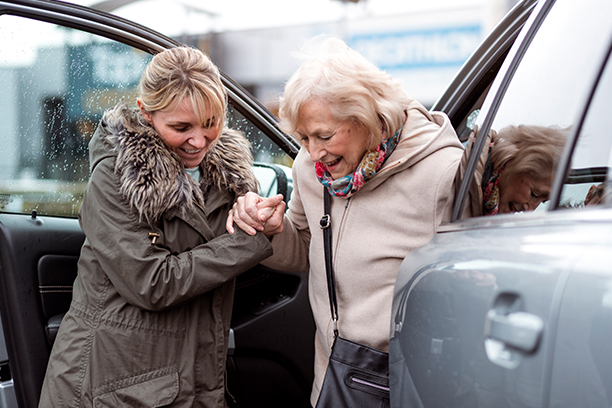 Respite Care in Panama City
Working as an unpaid family caregiver can be stressful, and sometimes you may feel you need a lifeline. Professional care visits from a respite care provider in Panama City can make a major difference in your well-being. At Visiting Angels® Emerald Coast, we are a local home care agency that is familiar with the challenges family caregivers face. Our care providers always work to help family caregivers find balance in their duties without compromising the care their loved ones receive.
What is Respite Care?
Our respite care services are designed specifically to give family caregivers a break and minimize their burden. With this in mind, we act as a support system for overworked and overwhelmed individuals who simply need some time off to rest and recharge. Our care providers are ready to deliver care for short-term periods that addresses temporary needs and enables family caregivers to fully disconnect from their responsibilities for a set period of time.
How Respite Care Helps Seniors in Panama City
While the importance of this type of care is often overlooked, its significance cannot be overstated. Family caregivers who do not have the chance to take a break every now and then run the risk of burnout. Burnout can harm their mental and emotional well-being as well as their relationship with their loved ones.
Respite care is often key to family caregivers finding balance in their schedules, but its benefits do not stop there. Seniors also experience high-quality support through this care type. We match them with care providers who are insistent on promoting their quality of life and enriching their social lives.
Examples of services that can be delivered by our care providers for the Panama City area are listed below:
Safe transportation and help with running errands
Frequent reminders about medication schedules
Respectful personal care assistance
Enjoyable companionship and conversation
Support with homemaking, housekeeping, and cooking
Getting Started with Respite Care
Many family caregivers do not reach out for a helping hand until they are already nearing burnout. We highly recommend that you take a break if you are starting to feel exhausted by the demands of caregiving. Simply request a free care consultation from our office in the Panama City area to learn more about customizing care to your personal situation.
Get started with respite care that makes a difference in your quality of life. Call Visiting Angels Emerald Coast for a no-cost consultation in Panama City, Lynn Haven, Panama City Beach, Emerald Coast, or a town in the vicinity!
Serving Bay County including Panama City, Lynn Haven, Panama City Beach, Springfield, St. Andrews
Visiting Angels
PANAMA CITY, FL
2101 Northside Dr #304
Panama City, FL 32405
Phone: 850-215-3300
Fax: 850-215-8683
License: #299994765