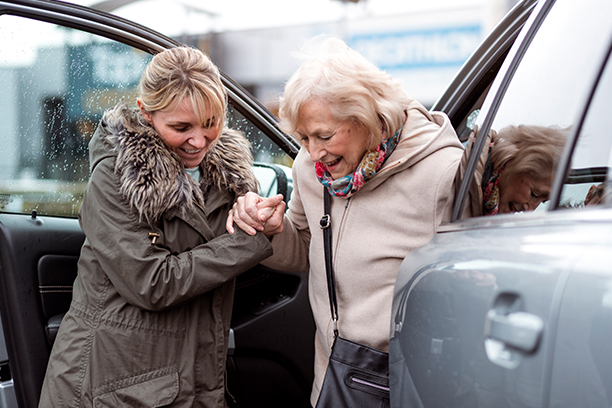 Respite Care in Paris
Do your duties as a family caregiver have you feeling overwhelmed? Whether your loved one needs a bit of help with daily tasks or constant supervision, you'll find you need to take a break from supporting them to maintain your own well-being. If you want to make sure they are cared for while you take time away, you can get started with high-quality respite care services from Visiting Angels® Paris.
We are a local care agency with plenty of insight into the ups and downs unpaid family caregivers face. Through our flexible services, we strive to give family caregivers the opportunity to invest in self-care. By stepping back from the stress of caregiving, they can replenish their energy and return feeling ready to take on any challenges that come their way.
What is Respite Care?
Our services consist of temporary care that enables a senior's primary caregiver to enjoy time off. These short-term care visits can be requested for a few hours or days, meaning family caregivers can spend their time addressing their personal needs and experience the benefits of a much-needed breather. They can also manage other responsibilities and priorities without having to constantly worry about whether their loved one is doing okay without them.
How Respite Care Helps Seniors in Paris
One of the main goals of respite care is to ensure family caregivers have the resources they need to avoid burnout. Another goal is to improve seniors' quality of life and help them have an enjoyable experience of aging in place. Our care providers offer physical support with day-to-day activities, as well as comforting social interaction and meaningful emotional support.
Here are some examples of services we commonly deliver for seniors in Paris:
Assistance with personal care routines, including bathing
Coordinating transportation for running errands
Going grocery shopping and helping prepare meals
Giving seniors reminders about taking their medications
Taking part in seniors' favorite social activities
Getting Started with Respite Care
Don't let your role as a family caregiver prevent you from taking care of yourself. Reach out for help from our care professionals to experience the advantages of taking some time to focus on your own needs.
If you have questions about getting started with care, we'd be happy to answer them. Simply get in touch with our office to request a free initial meeting.
Book your no-cost respite care consultation in Paris, Commerce, Greenville, Mount Pleasant, Sulphur Springs, Texarkana, or a community in the vicinity today!
Serving Paris, Greenville, Sulphur Springs., Texarkana and the Surrounding Areas
Visiting Angels
PARIS, TX
100 NE Loop 286
Paris, TX 75460
Phone: 903-784-5500