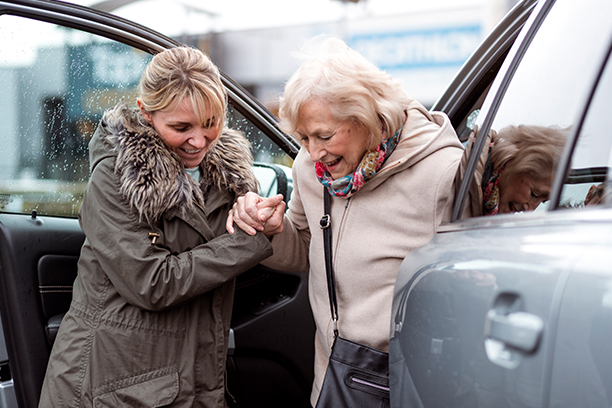 Benefits of Joining the Home Health Care Aide Team at Visiting Angels Dallas
At Visiting Angels, we deliver personalized care at home to seniors in the Park Cities, Lakewood, Lake Highlands and surrounding Dallas neighborhoods. Since our team is constantly expanding, we are always looking for compassionate, kind, motivated home health care aides to join us on our mission. If you are a trained and skilled senior caregiver, there are so many agencies you can work for. So why should you choose Visiting Angels Dallas?
Why Join the Visiting Angels Dallas Team?
Our home care agency has been delivering quality in-home senior care since 2008. We have helped thousands of families take care of their loved ones and ensure their wellness. Through our home care services, our clients receive the support, care and assistance they need to age independently at home.
Additionally, we make sure that our caregivers receive the recognition and compensation they deserve. At Visiting Angels Dallas, we understand that we wouldn't be where we are now without the dedication of our home care professionals. That is why we are committed to taking care of them and making sure they have the support they need to make a difference in the lives of seniors throughout the Dallas area.
If you decide to come and work for Visiting Angels Dallas, here are a few perks you can expect:
Flexible Scheduling
We provide care to seniors in Dallas, TX and surrounding areas. Since we have many clients who live in different areas, you can work close to your home. In addition, with Visiting Angels Dallas, you can create a schedule that meets your availability. Whether you want to work with seniors on a full-time or part-time basis, we will make sure that you get the hours you want.
Supportive Management
Our home health care aides matter to us and we make sure that they receive the support, training and communication they need. Since we are known for our premium in-home care services, we make sure that our care providers are always ready for their assignments. We value home health care aides who work on their skills and support their advancement in our agency. With Visiting Angels Dallas, you can count on continuing education as well as training opportunities.
Competitive Wages
Rest assured that our home health care aides always receive a paycheck that reflects their good work. We are proud to offer competitive wages and paid time off.
If you wish to become a member of our growing family and deliver in-home care to seniors in Dallas, TX please contact our office today or apply online.
Serving Park Cities, Lakewood, Lake Highlands, East Dallas, Casa Linda and Surrounding Communities in Dallas, TX
Visiting Angels
PARK CITIES, TEXAS
8350 N Central Expy #M1018
Dallas, TX 75206
Phone: 214-273-1843
Fax: 214-853-5328