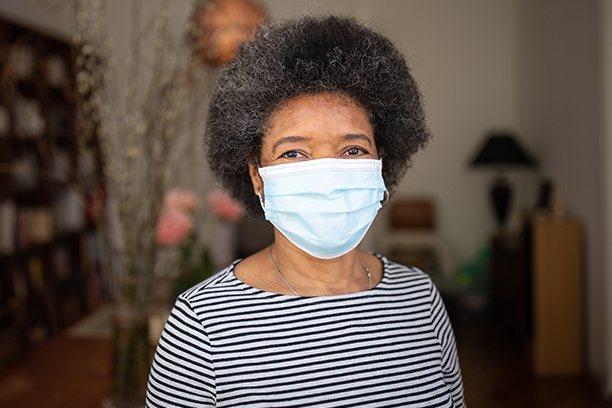 In The News
View our latest Visiting Angels Tampa Florida newsletter: Click Here
Kim Smiley – Meet our February Caregiver of the Month!

We are proud to present Kim Smiley as February's Caregiver of the Month! Kim fell in love with caregiving while caring for her mother and with 18 years of experience as a Certified Nursing Assistant, Kim brings an immense amount of knowledge and compassion to our team. She strongly advocates for the improvement of the lives of each of her clients and feels that she has done her job well when she sees a smile on her clients' faces when she visits.
Cheatia Damon – Meet our January Caregiver of the Month!

We are happy to introduce Cheatia as January's Caregiver of the month! Cheatia was inspired to become a Certified Nursing Assistant after caring for her grandmother and her promise to her grandmother that she would always be there for her, fuels the fantastic work that she does for us. Cheatia has a background in Business Management and Medical Administration, but her interpersonal skills and loving nature make her a phenomenal caregiver; we are proud to have someone as passionate and motivated as Cheatia on our team.
Pamela Taillac – Meet our December Caregiver of the Month!

Pam has been a caregiver with Visiting Angels since March of 2012. Living in sunny Tampa, Florida, she received her CNA through Concord Career College and completed her externship at Tampa General Hospital. Pam is an exemplary caregiver. In her time as a CNA, she has helped over 30 clients. Every one of them adores her and many ask specifically for her when they are in need of an Angel. One of her favorite things about being a Visiting Angel is the chance to meet new clients and helping them solve problems.
Melissa Ramos – Meet our November Caregiver of the Month!

Melissa one of our most frequently requested and beloved caregiver in Pasco County! Melissa began serving Visiting Angels clients in August of last year and says she loves every day of it. She values our client's wisdom, humor and loves to hear their stories "from the good 'ol days". She plans on caring for our community's elderly for years to come as she is obtaining her Bachelor's Degree in Nursing.
Tom Dolan – Meet our October Caregiver of the Month!

Tom is an LPN from Pasco County that joined our Visiting Angels family in May 2012. He has provided compassionate and excellent care to 15 clients since starting with us. "I feel honored to be part of their life. Sometimes I am the only family they have." Visiting Angel's Angel of the Month is awarded to Tom for his caring compassion and exceeding all expectations in his service. Tom truly is an Angel and we could not be more proud that he is part of our Visiting Angels family.
Serving Tarpon Springs, Holiday, Trinity & the Communities of Northern Pinellas County, FL
Visiting Angels TARPON SPRINGS & PASCO COUNTY, FL
35 West Lemon St
Tarpon Springs, FL 34689
Phone: 727-841-8440
Tampa 813-909-2550