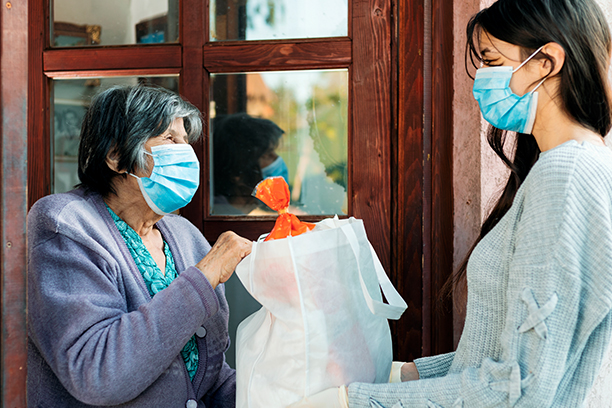 How Transitional Care in Pensacola Reduces Hospital Readmissions
Ready-Set-Go Home with Transitional Care
As the family member or close friend of an elderly adult who is currently hospitalized, you may feel overwhelmed with worry about their future. With only 4 out of 5 Medicare beneficiaries able to make it more than a month after their discharge without rehospitalization, the risks of complications following a hospital discharge are quite high for this age group. One way to reduce your loved one's risk and give them the support they need is to get started with the Ready-Set-Go Home transitional care program offered by Visiting Angels® Pensacola.
We are a locally owned and operated senior home care agency, and the well-being of elderly adults in the Pensacola community is our number one concern. We are aware of the risks older individuals face as they recover alone at home, and we are committed to helping them stay out of the hospital and get back to the comfort and familiarity of their day-to-day lives.
What Causes Readmissions?
With cases of hospital readmission so common among elderly adults, it's normal to wonder why seniors in particular struggle to maintain their well-being after a hospital stay. It's not unusual for these individuals to feel completely exhausted or particularly weak following their discharge. This could be because their normal sleep routines have been disrupted or because they are still dealing with the effects of an illness or injury. As a result, seniors can struggle to do things that once came naturally to them, whether that is showering, cooking nutritious meals, bathing, or remembering their medication schedules. Furthermore, they may find it challenging to follow their doctors' orders.
When elderly adults cannot care for themselves and do not have a helping hand at home, they often see their health take a turn for the worse. Quite often, the result is a readmission to the hospital. Only by equipping seniors with the support they require during this sensitive time can families find peace of mind about the risks of rehospitalization.
How Our Transitional Care Program Helps Seniors in Pensacola
Our Ready-Set-Go Home transitional care services cover the needs many elderly adults face before and after a hospital discharge. We begin by assisting seniors in the hospital and preparing them for their return home. We then offer the care they need in the comfort of their home environment. Along the way, we offer guidance and resources for their concerned family members.
Set up a free transitional care consultation in Pensacola, Bellview, Cantonment, Gulf Breeze, Molino, Pensacola Beach, or a nearby town. Just call Visiting Angels Pensacola for details.
Serving Escambia and Santa Rosa Counties
Visiting Angels PENSACOLA, FL
1550 Creighton Rd #8
Pensacola, FL 32504
Phone: 850-435-4315
Fax: 850-435-4317
Homemaker & Companion: 234416