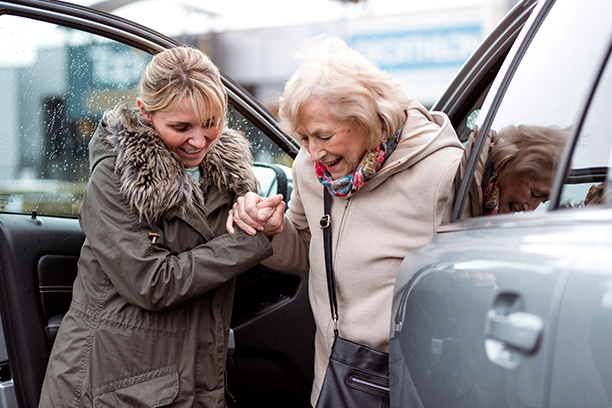 Visiting Angels of Pikesville, MD Honored as one of the Best Home Care Agencies
Visiting Angels of Pikesville Receives Best of Home Care® Award
Pikesville, Md. – For the fifth consecutive year Visiting Angels of Pikesville has won the prestigious Best of Home Care Award presented by Home Care Pulse. Awarded to only the top-ranking home care providers, based on client and employee satisfaction scores gathered by Home Care Pulse, Visiting Angels of Pikesville is once again ranked among a select few of the best home care providers in the country.
Home Care Pulse, a company which measures client and employee satisfaction, created the award to identify those agencies in the private duty home care industry that demonstrated a passion for client and employee satisfaction. Home Care Pulse believes that honoring such companies can both educate and help families to make better care decisions for their aging loved ones.
"Earning this award is in direct association with the effort we place on hiring the best caregivers in our area," said Dave Pyser, Executive Director and Owner of Visiting Angels of Pikesville. "Their terrific level of service and care is felt by our care recipients on a daily basis."
Visiting Angels of Pikesville was designated Best of Home Care in both the "Provider of Choice" and "Employer of Choice" categories as voted by its clients and caregivers, respectively.
The selection process for the "Best of Home Care" includes the evaluation of client and employee satisfaction in areas such as agency training, communication, overall quality of care, caregiver performance, caregiver morale, response to problems and recommendation of services to name a few.
"Our goal at Home Care Pulse is to empower home care businesses to deliver the best home care possible," says Aaron Marcum, CEO and founder of Home Care Pulse. "We are happy to recognize Visiting Angels of Pikesville as a Best of Home Care award-winning provider and celebrate their accomplishments in building a team of happy, qualified caregivers who provide outstanding care for their clients."
To find out more about the "Best of Home Care" award or Home Care Pulse, please visit www.bestofhomecare.com.
Visiting Angels of Pikesville was founded in 2005, and its mission is to provide the best home care every day in every way. For more information and to schedule a free in-home consultation call 410-218-9506.
Serving Pikesville, Owings Mills, Reisterstown, Glyndon, Mt. Washington, Finksburg, and Baltimore
Visiting Angels
PIKESVILLE, MARYLAND
10451 Mill Run Circle #400
Owings Mills, MD 21117
Phone: 410-218-9506
Fax: 866-832-3222