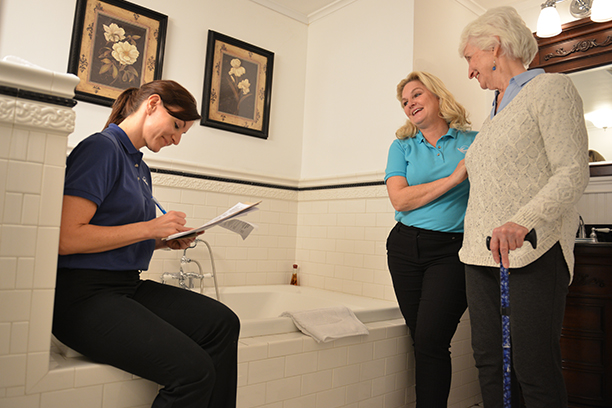 Visiting Angels of Pikesville, MD Home Care Aide Reviews
Reviews from Home Care Aides in Pikesville, Owings Mills, and Surrounding Areas
At Visiting Angels of Pikesville, not only are all our caregivers Certified Nursing Assistants, but all our home care aides are employees, not independent contractors. This makes a closer working relationship among the team and results in a higher quality service, overall accountability, increased reliability, attention to safety, and emphasis on employee retention.
At Visiting Angels of Pikesville, part of our mission statement states, "We desire to not only have a pleasant experience for the care recipient, but also for our 'angels' as well!" Home care services are usually provided to families at a time when there is chronic illness or even a health crisis in the home. Why not try to add as much pleasantness as possible to an existing difficult situation? Our angels are really, really good at this … bringing joy to wherever they go. We love them for this.
Here's what some of our home care aides have to say about us:
My supervisor is very understanding.

Management will repeatedly call me about satisfied clients.

The training from Visiting Angels was very thorough and self-explanatory, and if I didn't really understand something, the trainers would go through it with me again.

The office staff contacts me whenever I get a new client and will call me a day or two after working with a new client in order to see how things are going.

The management shows respect for me through the way they treat me.

I am really happy. I like my job with Visiting Angels.

I was given a written job description that spells everything out so there are no hidden surprises when I go to a client.

I would tell an interested friend that Visiting Angels is a great place to work and that they will be treated fairly.
Serving Pikesville, Owings Mills, Reisterstown, Glyndon, Mt. Washington, Finksburg, and Baltimore
Visiting Angels
PIKESVILLE, MD
316 Main Street #1 B
Reisterstown, MD 21136
Phone: 410-218-9506
Fax: 866-832-3222